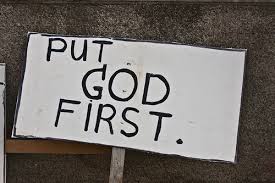 The Pressure to be Perfect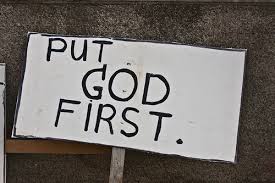 Tonight, I spent 3 hours working on a meal for my husband that I hoped would bring a smile to his face and joy to his heart. Unfortunately, the main dish fell short and just didn't deliver the results I had hoped for in its highly anticipated flavor. The beautiful thing about it though? My husband, though he acknowledged with me that it wasn't the greatest, showed sincere appreciation for it, and I felt his love just as strongly as if it had been a world class meal. He even gave me an "A+ for effort".
Recently, I have struggled with pressure to please this person and that person, and make sure this one is happy, and that one is not offended. I've fought to be strong as the gossip and lies from the disgruntled poisoned one person and then the next, and I've broken down before God when my simple every day actions were misinterpreted and criticized, and I've often thought, "I cannot please everybody."
I cannot be someone I am not, or more than I am. I can only be me, and pray that the love of Christ comes through in my life. When people and their opinions, hard feelings, and criticisms arrive on the scene, I have to remember Who really counts in this life and what He thinks.
My husband may not have realized it today, but he emulated the character of Christ in his reaction to my "flop". He loved me in spite of the failure, and he loved me for trying. He loved me even when he didn't get "much out of" the effort I put forth. It was a love that did not need to receive. That is the picture of Christ, and He is the One that ultimately matters. It's not this person or that person… it's how you followed Him, how you glorified Him, how you obeyed His Word… it's not how you pleased Bob, or disappointed Jane, or offended Sally. There is no reward in being perfect for people… there is no reward in making everybody happy…  but there is an ETERNAL reward for pleasing God and doing HIS will, and obeying HIS command. I am grateful that in all reality, there is only ONE place I need to look to make sure I have it right, and it is with God. All the others follow and land where they land, and I am not responsible or accountable for anyone else's peace, contentment, or happiness.  Where it matters, and where hearts are right, those things just happen by themselves. When God is first in my life, my husband is happy, and when God is first in his, I am happy… it just works. If pleasing God is everyone's true priority and motivation, those on the wagon to God's will and desire have joy and contentment, together. But, where selfish desires and priorities are involved, people lose out, get lost in their emotions, and find themselves left behind where all they can do is grumble and complain to any listening ear about what they didn't "get" out of the situation.
God is number one. His opinion, His judgment, His will; He is first, front and center, and I am eternally grateful for the simplicity that creates for His people. "Put Him first and all other things fall into place."
"For do I now persuade men, or God? or do I seek to please men? for if I yet pleased men, I should not be the servant of Christ."  -Galations 1:10