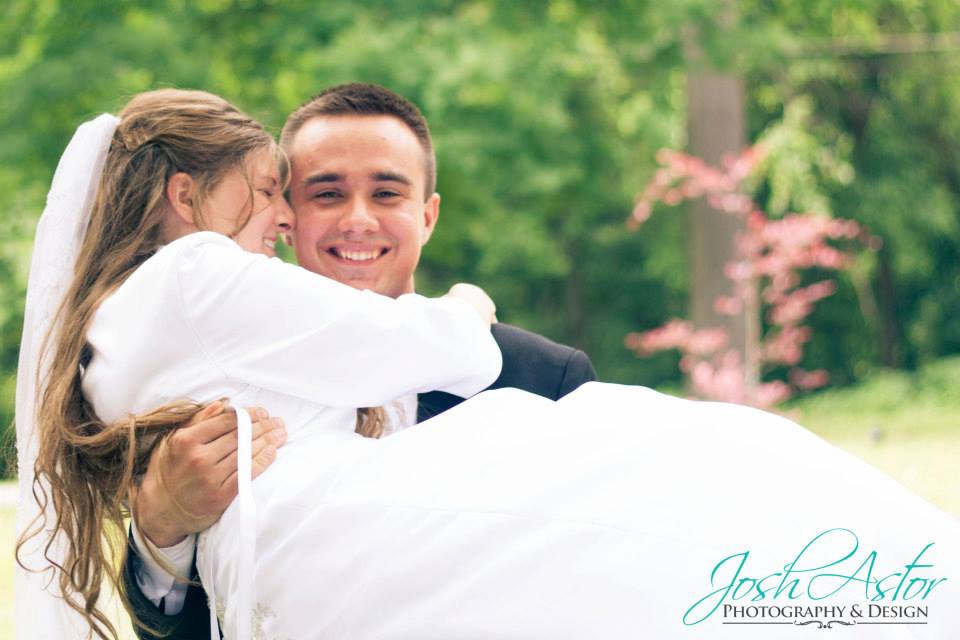 The Magical Moment You Become Wonder Wife
Every girl dreams of that day when her knight in shining armor whisks her away on a black stallion (or white!) and they ride off into the sunset together toward their happily ever after where she stands tall and confident as the most phenomenal, incredible, outstanding wife ever imagined in all of history.
We imagine ourselves greeting our sweaty hard-working husband at the door with a kiss and a five course meal laid out on the table behind us, which by the way, we whipped up with our hands tied behind our backs and it turned out great in spite of the fact that we were missing half of the ingredients. There is a decadent 7 layer chocolate peanut butter dessert waiting for him in the fridge (because we know that is what he loves), there is fresh squeezed ice cold lemonade in his glass (because no truly amazing wife takes ANY short-cuts),  the dishes we prepared dinner with are already washed, dried and put away, the house sparkles and we have all the time in the world to devote to this incredibly diligent man who has been pouring himself out so selflessly to bring home the bacon.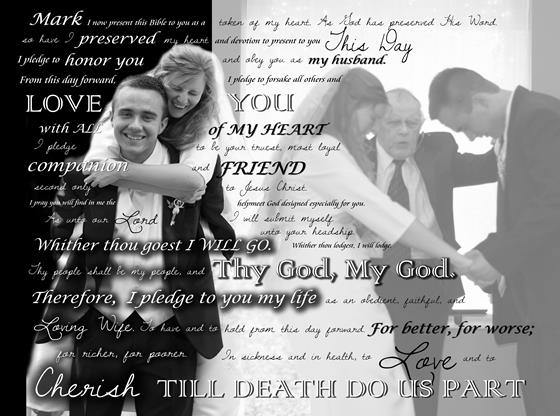 When my husband and I stood at the altar making our vows and the last "I do" was said and I knew it was "done" I thought I was ascending into heavenly realms where that lovely dream would unfold. After all, everyone knows that when the preacher says "You may now kiss the bride", and your brand-spanking-new husband bends in to take that offer there is an incredible transformation that takes place!
When your lips meet his for the very first time… BAM! PRESTO! You are now THE MOST SKILLED ACCOMPLISHED WIFE ON EARTH!  
In fact… the Proverbs 31 woman better look out because she has got some COMPETITION!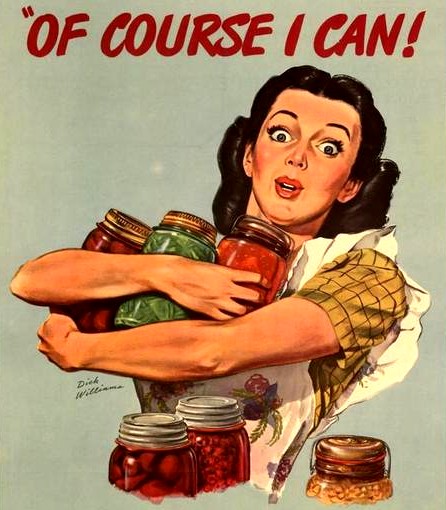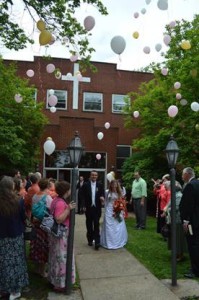 From there, the upbeat happy music played and we ran out of the sanctuary hand in hand, just like the picturesque fairy tale I had been waiting for my whole life. People clapped and cheered and balloons were sent off into the sky. *Sigh* It was everything I had ever hoped for. We drove off into the sunset toward a romantic destination with gargantuous bags of leftover candy and chocolate from the sweets buffet and a whole cheesecake sitting on top of our luggage. It was just me and hubby with no responsibilities for a whole week! It was the utopia of all utopias… until we got bored (we went to Amish country) and decided it was time to head home.
It was when we got home that I realized something was up. You see, the "lip-connection transformation" must have been defective because it did not appear that any remarkable metamorphosis had ever taken place at all.  Instead of living in the "Wonder Wife Fairy Tale", I got something that was more like a reality show.
My scene went something like this:
[Husband and wife walk through the door together after a long day. Both have been working and are exhausted from their labors. Husband starts poking around kitchen, looking through cupboards and fridge. Wife engrosses herself in laundry, gets it partially done, sweeps enough to leave the dirt in a pile in the corner, and then sits down at her laptop to finish a project before another work deadline. Food is the farthest thing from her mind. Husband periodically glances at wife to assess her and finally speaks up.]
HUSBAND:                        Honey, what did you say were making for dinner?
[Wife thinks to herself This guy is hungry AGAIN????]
WIFE:                               Check the freezer. There may be a pizza in there.
HUSBAND:                          I ate that already."
[Wife thinks WHAT???‼! WHEN??? WHERE DID HE PUT IT??? Without looking up she responds again]
WIFE:                                  There's Beefaroni in the cupboard.
HUSBAND:                          That's too greasy for me. It hurts my stomach.
[Wife inwardly panicks! Beefaroni is too greasy? Oh no… that's one less meal that I can feed him!]
WIFE:                                    Peanut Butter Sandwich?
HUSBAND:                          You used the peanut butter to make no bake cookies.
WIFE:                                    Oh… Well… I suppose I could fix something.
[Husband's spirits appear to brighten. Wife gets up and starts rummaging through cupboards]
WIFE:                                    Goulash?
HUSBAND:                          You used the ground beef to make hamburgers.
WIFE:                                    Oh. [Pauses- digs some more] There's all that pork in the freezer.
HUSBAND:                           No… it went bad after the electricity went out. Remember the roast?
WIFE:                                   Poppyseed chicken?
HUSBAND:                          No sour cream.
WIFE:                                   Tuna Noodle?
[Husband's eyes reflect panic.]
HUSBAND:                          Again?
WIFE:                                   You don't like it?
HUSBAND:                          Well… I do. But we had it three times last week.
Bravo Becky! You win the worst wife in all of history award!
I know… stone me! I tried feeding him Beefaroni for dinner… and frozen pizza! Worse yet, Peanut Butter sandwiches!
I, who was supposed to be "Wonder Wife" with a five course meal ready for him, was scraping the bottom of the proverbial barrel for how to handle a simple daily responsibility as wife.
From there the evening only gets more romantic.
As soon as I finish "fixing supper", I go back to my project with a deadline and my husband retreats to the room to sell computers from his laptop like the diligent man he is. Before I know it, it's midnight, the dishes aren't washed, the laundry is overflowing and I remember that my husband's only pair of dress pants has a tear in the seam. Husband is sawing logs and I feel terrible that I didn't crawl into bed with him and drift off to dreamland by his side, but… he's already asleep and I missed that trip, so… I set to work taking care of some of the housework I could not get to before.
I sweep up the dirt pile I left earlier, finish folding the laundry, find another pair of pants for Mark, iron them and set them out, (although in the morning I will  discover the pants I prepared are actually my Dad's size 40 pants that he forgot at my house after the wedding, and not my husband's size 34).
I wash all the dishes, clean the table and the counter, and straighten up the living room. By the time I am satisfied with the house, I do crawl into bed next to my husband, but before I begin my own journey to dreamland, I get a glimpse of the clock which reads 3AM.
That is my "fairy tale" and "evidence" of miraculous transformation upon marriage. In case you haven't caught on, it doesn't happen.
Like any other girl my mind was enshrouded by an impervious cloud of cupids and hearts, and the world was drowned out by the melody of love songs in my heart…
Dreaming is a beautiful thing. I would never discourage a girl from dreaming.
There is something monumental in a girl's life when she dreams her dreams and reality carries her toward them, and love lifts her high above the shadows of this world.
Love and dreams go hand in hand. One is fueled by the other and vice versa. Dreams are the sacred treasure of a girl's heart and after having so many of my own, I know that they are far too precious to tamper with. I say to all girls, dream your dreams and love every minute of them, and when life plays them out rejoice to the fullest extent!
Shattering your dreams of marital bliss and tall dark and handsome princes is not something I want any part of. I want you to keep on dreaming and setting those ambitious goals. Keep on imagining yourself as that incredible wife that handles everything perfectly. There is nothing wrong with that! You have to aim somewhere! If you didn't imagine being that incredible wife what would you imagine? Being a terrible wife??? I think it's healthy to imagine the way you want to be.
I want to be all the things I stated in the first paragraph. I want to greet my husband at the door with a kiss and have dinner ready for him, and have the house looking nice when he comes home. And I want to learn how to manage the groceries, kitchen, laundry, and money in ways that would make him proud. I really do have a goal of being a Proverbs 31 woman; industrious, creative, always laboring and living selflessly for the sake of my family. That's one of my greatest goals and ambitions in life!
What I do want to share with you though, is something I have discovered already in my journey as a newly married wife.
There are places that dreams won't carry you. There are some places that the only way you can get there is hard work.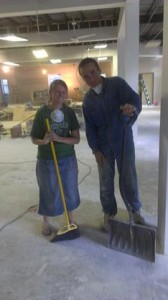 Three months into marriage I'm still living and breathing those beautiful dreams. Nothing will take them out of me. But, there are frequent occasions where we must dismount from the stallion and put our hands to the plow, because that's the only way to reach some of those dreams in our hearts. Pure and simple hard work.  I may never attain wifely perfection, but I do want to attain a Proverbs 31 character. This is the first leg of my journey there, and I want to record it because I know… there is another girl out there (and many like her) that will find herself in the same place I found myself. A girl that never learned how to do all the wifely things we are to do, and scratching her head because intentions of being wonderful did not make her wonderful. My hope is to help her the way I wish someone had helped me.
What were some of your memorable newlywed experiences? What lessons did you learn from them?
________________________
Blog Hops & Link-Ups