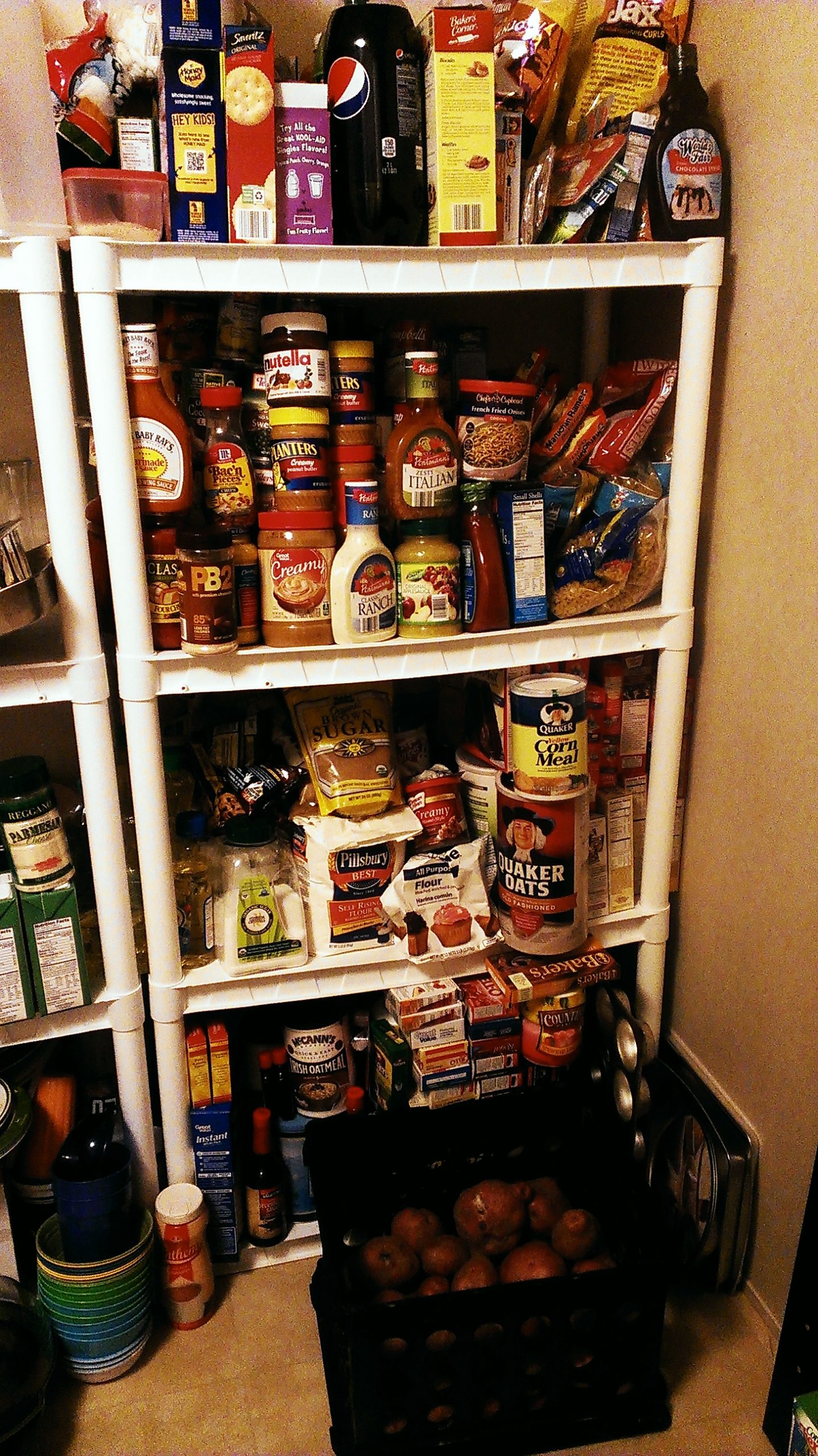 The Grocery Fairy & Miracles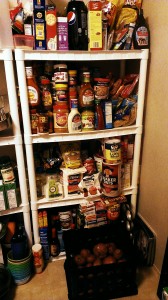 As a general rule of thumb I believe it is good sense to learn how to manage with what you have, without expecting special miracles.  There are times and places where the Lord knows we truly need "BIG BANG" miraculous help or provision, but, for day to day living we must practice wisdom and discretion with what we already have. When you are broke, you stretch what you have as far as you can stretch it. When you are sick, you use what you have on hand, or what you can afford, to help you through it. When all you have to eat is chicken, you make chicken AWESOME in 101 different ways.
I think that when God sees the earnest attempts to manage gratefully with what you have, He blesses that effort. When you need a pair of shoes, He guides you to the perfect pair for $2. When you are lacking a few ingredients for dinner, He hands you a coupon and a grocer's flier that shows those items are on sale. He is GOD and His eye is on the sparrow and He cares for us! He knows every need we have. He is not blind or clueless! He is omniscient!
So many times I see people that frivolously handle their finances and resources and find themselves in desperate need when it comes time to pay the utility bill or the insurance, and then they beg and plead with God for a miracle. When it doesn't come, they blame God for their lack of necessities and provision. I have to wonder if their "miracle" wasn't spent on almost daily expensive combo meals, or blown at the mall on random point of sale items during gluttonous shopping sprees. If the money had not burned a hole through their pocket, they would have had it to get by when they needed it. God could have helped them stretch it in glorious ways.
When you live as wisely as you can with what you have, even though you are not expecting "BIG BANG" miracles to get you by, God is faithful to help you in quiet, subtle ways…. and sometimes He does give you "BIG BANG" miracles, just because He loves and cares for you in a great, deep, way. When I created this blog, and wrote the description, I added the clause:
"without expecting miracles…Unless God decides to send one every once in awhile,"
because He does do that. Sometimes you have to seek earnestly for it, but sometimes He just explodes His love on you with the least expected blessings, reminding you that "Hey- I'm here! I see your faithfulness and I want you to know I LOVE you, so here! "
Last week we had one of those days where God just decided to bless us in incredible ways.
1.   We were driving home when a man called out to us and waved us down. We hit the brakes and put the car in reverse, and the man walked up to the window and handed each of us a large sum of money.
The man then explained that God told him to do it. We began to drive off and already I was mentally handing my half to my husband to manage how he saw fit, only waiting to get out of the man's sight before I did so, but the man stopped us again and, as if he had read my mind, said "Ma'am, that half is yours… ok?"  The man could not have known that for the past few months every dollar I had went towards bills, groceries, vehicle repairs, and other common needs. Having my "own money" was something I gave up voluntarily when we got married. I had not had my "own money" for several months. This never bothered me, but there were occasions where  I wondered  where I would get money for certain extras.  One of those "extras" I had been thinking about was Christmas, even though it is several months away. As early as it may seem to think about, I was trying to plan ahead and the only way I could think to come up with spare cash of my own to use for Christmas was to perform jobs for supplemental income like I have done in the past. The problem was there is simply not time in the schedule for that. Looking ahead, I knew that if there was ever to be any extra money to use for Christmas, it would be the Lord's doing. When that man handed us that money, I think the Lord was saying, "I've looked ahead too, and I've got you covered."
2. The very same day, right after that in fact, the Lord showed in another way that He was looking ahead and had things covered. We were visited by grocery fairies.
They pulled in the driveway and immediately starting unloading heaps and mounds of groceries. I opened the door to greet them and instead, they walked past me with arms full of goodies and began setting them on and around the kitchen table. The freezer was packed so tight that we had to pull some of it out and find a new home for them. Just the mere blessing of "groceries" was enough, but when I was putting them away and stumbling upon the specific things that were there, I couldn't help but think, "God, you KNOW us… You truly do." Earlier that day I noticed we were running low on dish soap, and I told Mark we were out of laundry detergent and that we would need to go to the store to buy some. I had also been thinking about what items I would need to make meals the following week, like a ham steak and Ragu Spaghetti sauce, cream soups, etc. There were things I had been dreaming of buying but simply could not afford, like cream cheese and chocolate chips. When all was put away I found that all of those things, plus so many others were there. There was room to be CREATIVE with food. There were even 2 liters of soda- a true luxury!
As I buried our pantry shelf, my thoughts were so wrapped up in the love of God. We never asked for a miracle. We never beseeched Him for a need. We didn't even know we really had a need. We were simply getting by, happily managing on what we had been given. God knew there would be a need though, and He met it in advance. That need was revealed to us shortly after, and because of His miracle, it will be entirely possible to meet it.
When people say they cannot afford to pay their tithes, I believe, as so many others have said before, "you can't afford not to!" When you are faithful in these things, God takes care of you better than you can ever take care of yourself. He can prevent your car from breaking down, and He can keep you healthy and free from Doctor's bills. He can give you wisdom with your spending.There are times the Lord has dealt with our hearts to give sacrificially and we have wondered where on earth we would come up with the difference, but God's Word gives a promise that He will give back, pressed down, shaken together and overflowing. We never look for compensation, but God does keep those promises. He doesn't forget those precious gifts from the heart. His repayment is something like handing someone a bite size candy bar and being given a mansion in return. God is faithful!
The Most Sound Financial Advice You'll Ever Receive:
1.  

Pay your tithes



Malachi 3:10 "Bring ye all the tithes into the storehouse, that there may be meat in mine house, and prove me now herewith, saith the LORD of hosts, if I will not open you the windows of heaven, and pour you out a blessing, that there shall not be room enough to receive it."
2.  Give when the Lord says give
Luke 6:38 "Give, and it shall be given unto you; good measure, pressed down, and shaken together, and running over, shall men give into your bosom. For with the same measure that ye mete withal it shall be measured to you again."
Who can argue with that?
What ways has God provided unexpectedly for you?
____________________
Blog Hop & Link Up
&