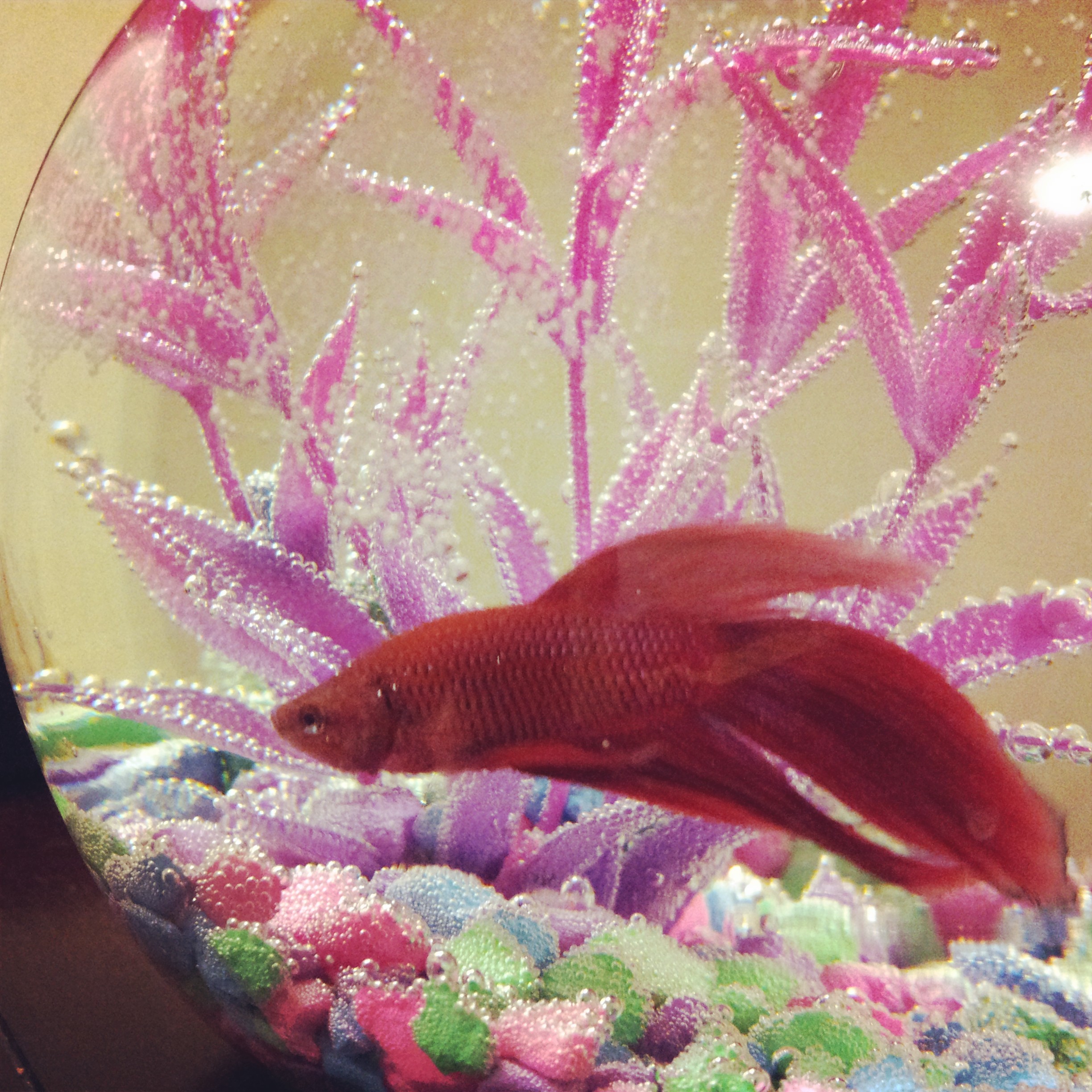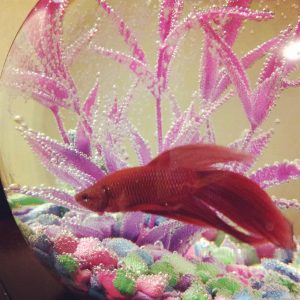 I don't know what it is about my fish being so teachable lately, but recently, I wrote about Glory the purple fish and how he died, and ended the post with the scripture Ecclesiastes 3:11 "He hath made every thing beautiful in His time…" and while that post was all about ambiguity and how we don't have to understand God's ways for Him to receive glory… today, I was struck with something different and it wasn't elusive.
Glory's life was very brief, reminding me of confusing endings and tragic outcomes… but what I forgot to mention was….
Glory the fish came with a warranty.
A warranty! That means that if and when something went wrong, I had a promise from Glory's supplier that guaranteed a positive outcome. I could bring in my dead fish and walk away with a live one of my choosing, free of charge. And we did that… and we found the most lively, promising fish they had. He's a spunky one for sure. Always flipping and fluttering and doing tricks and spazzing out in his bowl. We named him Feral because it means "Untamed"… which is certainly fitting for him. He's a lot more entertaining then poor ol' Glory, though Glory served his purposes.
My point? "He
HATH
made every thing beautiful in His time…"  It's a promise. A guarantee. Romans 8:28 says "And we know that all things work together for good to them that love God, to them who are the called according to His purpose…"  We do have a promise that God is weaving everything together for our good… that He HAS already done it. One day we'll be cashing in our all of the grief, heartache, trials, troubles and pain, and it will be worth it…
because we have a warranty.