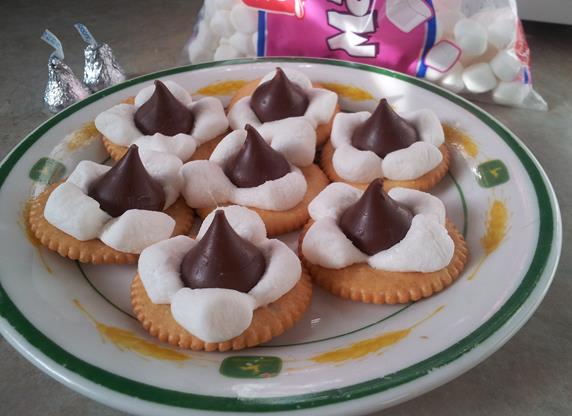 Sweet & Salty S'more Florets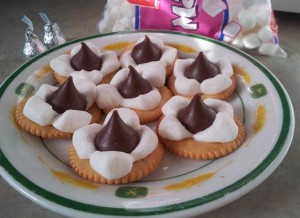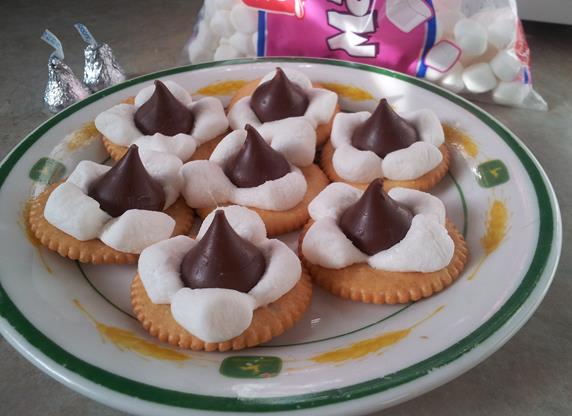 These days there are at least two things you can always find in our cupboards. One is butter round crackers, the other is marshmallows. We have an abundance of crackers intentionally because we got through them like crazy. The marshmallows though… well… they accumulated from out of no where.
Well, the other day I pulled out some crackers to eat, and saw a bag of Hershey Kisses beside them and thought… YUM! And then I remembered I had mini marshmallows, so, I did what any chocoholic would do: I made what some might consider a "bite-size s'more"… except I like my name for it better…. "S'more Florets", because they look like little flowers. These little buggers are SO good. They are the perfect combonation of sweet and salty, so quick and easy to make, and sooooo addictive!
Here's what you need: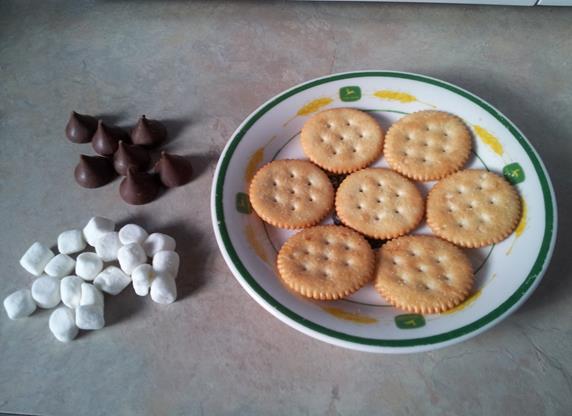 1.  Hershey Kisses                                          Mini Marshmallows
Buttery Round Crackers                            Microwavable Plate
Directions
1.Place the marshmallows in sets of four on each cracker and heat in the microwave for 20 seconds only!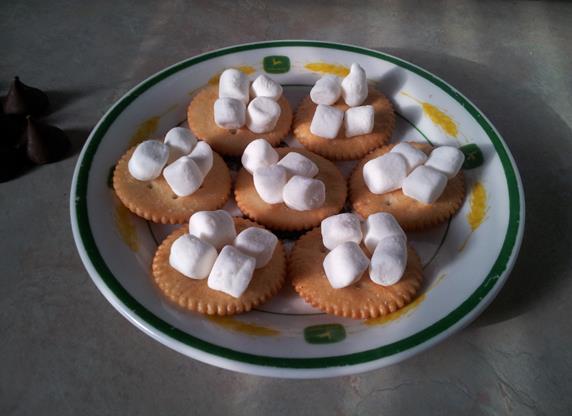 2.   Take the Hershey kisses, and press them in the middle of the marshmallow square, and enjoy while they are hot and gooey, OR when they cool off. They are great either way!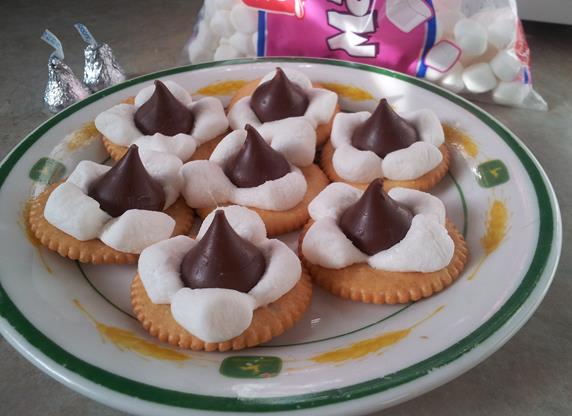 What are some of your favorite quick and easy snacks?
________________________
Blog Hops & Link Ups
Tip Junky * Lady Bug Blessings