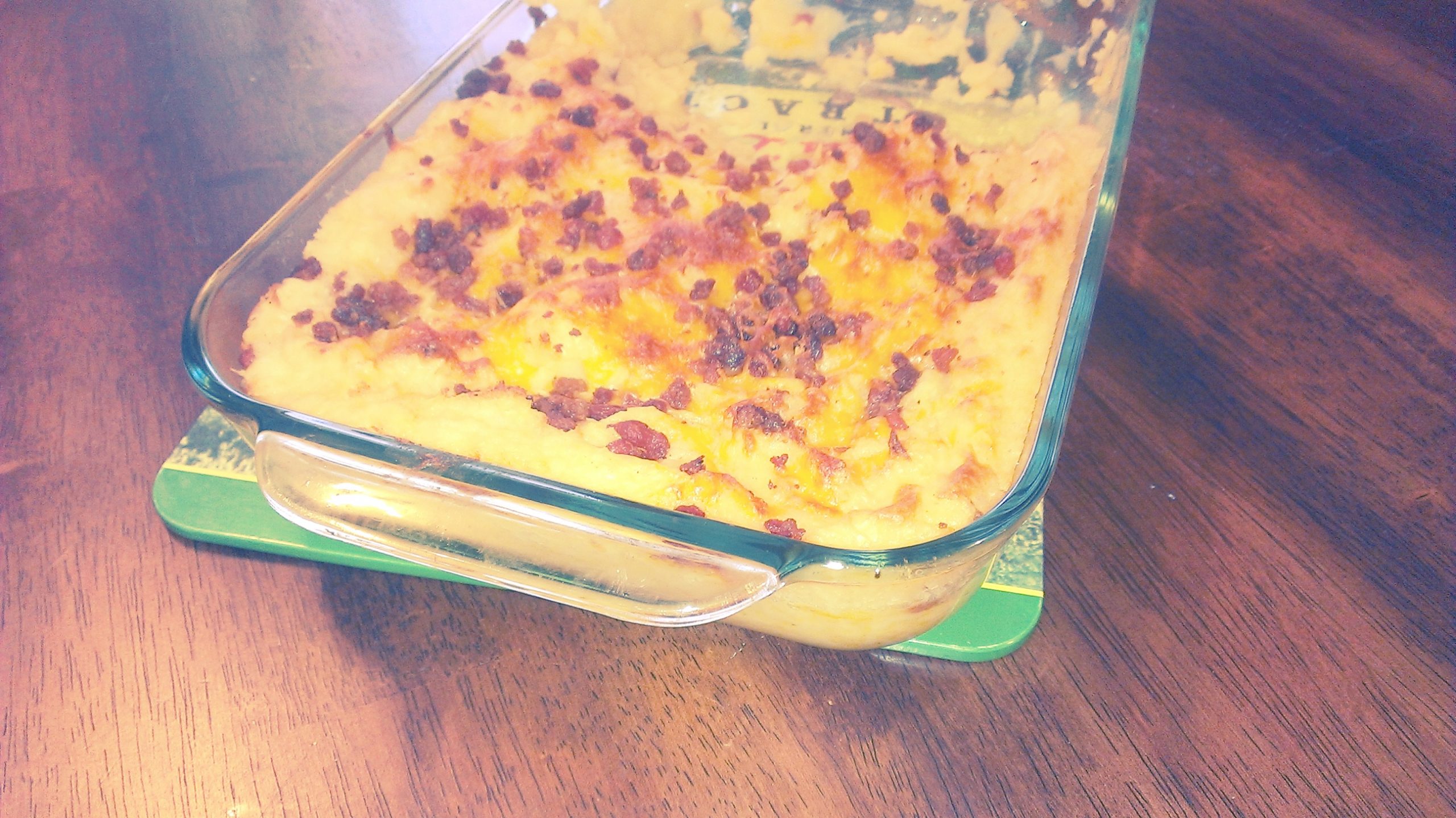 Invented, tweaked, and hubby approved- All I need now is a "blow-you-away name" for these heavenly taters!
Tonight, my husband and I had Ranch Chicken and Cheesy Ranch Potatoes to go with it. The Ranch Chicken needs some tweaking so discussion on it is going to have to wait until we have all of that figured out. The potatoes on the other hand were a success.
I invented these several years ago while I was single, believe it or not. I know… crazy. I was making "Ultimate Loaded Potatoes" in one of my random "prepare to be a wife someday" moments and thought… why am I messing with the skins? So, eventually, the process evolved to not include them, and then it evolved to ditch certain things I did not care about, and then it evolved to add what I thought would taste good, and then morphed into a simpler method of preparation and they became my absolute favorite potatoes. It just dawned on me the other day that I had never made them for Mark, so I figured hey "Ranch Chicken? Why not ranch potatoes to go with it!?"
Well, the potatoes passed the husband test and are therefore a triumph, and can be inducted into future meals at the Pruett home, and… published in this blog!
I would prefer real bacon in this, but bacon is way out of our price range, so we settled for the next best thing: "real bacon pieces" -they are bigger and softer and much more like bacon than bacon bits. We got ours at Aldi's for a little over $1.00.
Here is my recipe for cheesy, ranchy, bacony, wonderful goodness:
Ingredients:
3lbs of potatoes
1/2 bottle of ranch dressing
1/2 stick of butter
8oz bag of shredded cheddar cheese
bacon cooked and shredded or store bought "real bacon pieces"
Directions:
Preheat oven to 375 degrees. Peel and boil the potatoes. Mash with a fork. Add butter, ranch, 6oz. of cheese, and some of the bacon and mix well. Pour into a glass baking dish and spread evenly. Sprinkle remaining cheese and bacon on top. Place in the oven for 20-25 minutes.
What's your favorite potato recipe?
_________________________________
Blog Hops & Link-Ups
&