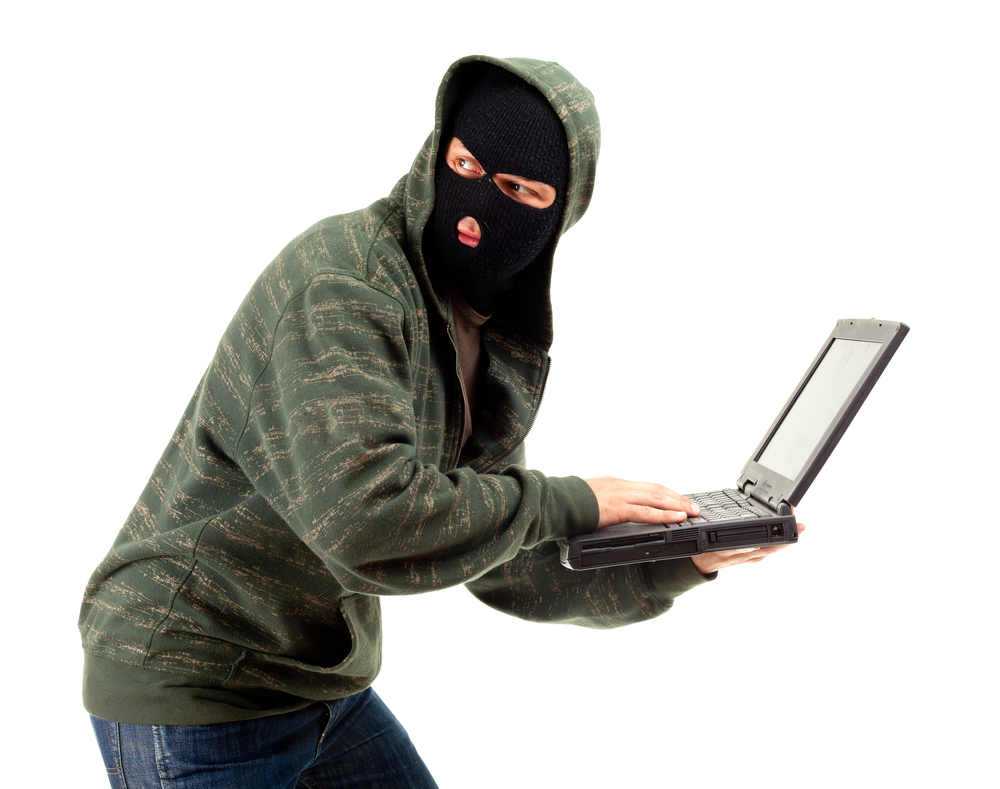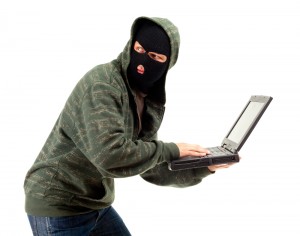 You know what I did about it?
Nothing. I let them have it.
Well… actually I did do something.
The laundry. Washed the dishes. Took some time and cleaned some areas that needed attention.
By now you have probably figured out that I wasn't too concerned about retrieving my laptop.
I knew I would get it back eventually.  That's because I knew who stole it.
His name is Mark.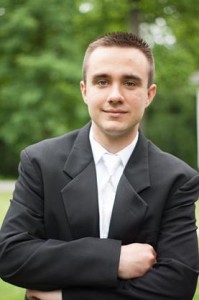 I'm married to him. He decided that this afternoon was take-Becky's-laptop-apart-and-scare-her-to-death-when-she-sees-all-the-pieces day.
That was my interpretation. His was more technical and a lot harder to understand.
To tell you the truth, I was really lost without my old faithful HP for the majority of the evening, dilapidated as it is. I stood in the living room staring at the couch and empty coffee table while I tried to figure out what to do with myself. Once I realized it would be quite a bit before I could sit down and browse the web, check my stats, type some thoughts and catch up on a few headlines, I turned my head and saw something terrifying….
Oh my… that is bad…. No wonder Mark asked me to find him a pair of socks earlier. With nothing better to do, I started folding, hanging and putting clothes in drawers. I got it done fairly quickly.
After that… I saw another gut-wrenching sight.
A kitchen counter that looked like a bomb had exploded. How old ARE those bananas?

And when that was clean… what did my eyes behold?
It wasn't the kitchen table. That's for sure. That was buried under all manner of paraphernalia, as the current catch-all.
Well…  I am here to tell you that you can praise God in the storm, because all things work together for good!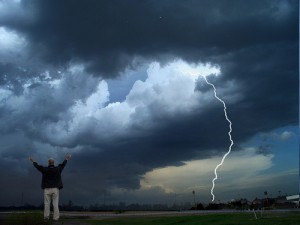 If it had not been for my stolen laptop, I may never have had the epiphany I had today. It suddenly dawned on me that the Mount Everest of Neglected Garments and the Leaning Tower of Dirty Dishes may have been taken care of a lot sooner if I wasn't wasting so much time on my laptop every day.
It's kind of crazy. Most of the time Mark and I are VERY busy. I mean… we are BIZ-ZEE.  That is no exaggeration. Generally that really is the reason things fall behind from time to time.
BLANK SPACE
If we are not careful though, we get so used to being busy that we use "busy" as an excuse when we really aren't.
We're just… (do I dare say this?)  pilfering our own precious time away.
Ouch.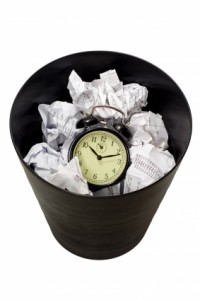 You pick up your phone between every chore to check Instagram. You stop by the computer each time you pass with an armload of laundry to check your notifications. Candy Crush alerts you that your lives are full so you have a seat and use them up. Here and there, an update, an e-mail, a game, a scroll through… until all the sudden you are negligent.
Negligent.
And it may not just be the laundry or dishes that are being forgotten. It may be your husband.
It may be God.
It really is amazing how these little gadgets and the little "snippets" of time truly begin to "take over" our lives. Little by little, they creep in and reduce our effectiveness.
Instead of redeeming time, we're redeeming lives, likes and status updates.
Someone stole my laptop, but the real tragedy here is this:
The laptop stole my time.
How much better could we be if we were more cautious with our time? What kind of wife could we be if we set the laptop down and devoted a little extra time to our husband? Maybe with that saved time we could cook something special instead of the easy "10-minute go-to" we always fall back on. What if we closed the browser and picked up our Bible and spent a little extra time with God? Maybe instead of reaching another level in Candy Crush we could reach another level in our walk with God. So… that's my personal challenge this week. To spend a little less time on gadgets and a little more time on the things that are important.
 ____________________
Blog Hop & Link Up
Simple Life Sunday * Growing Homemakers * Raising Homemakers