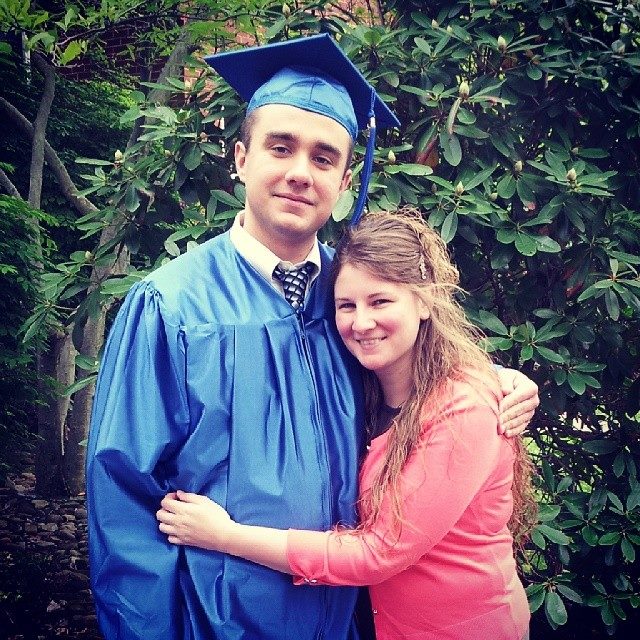 Mark's Graduation & My New "Place"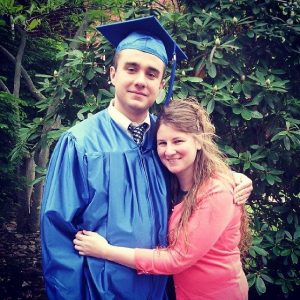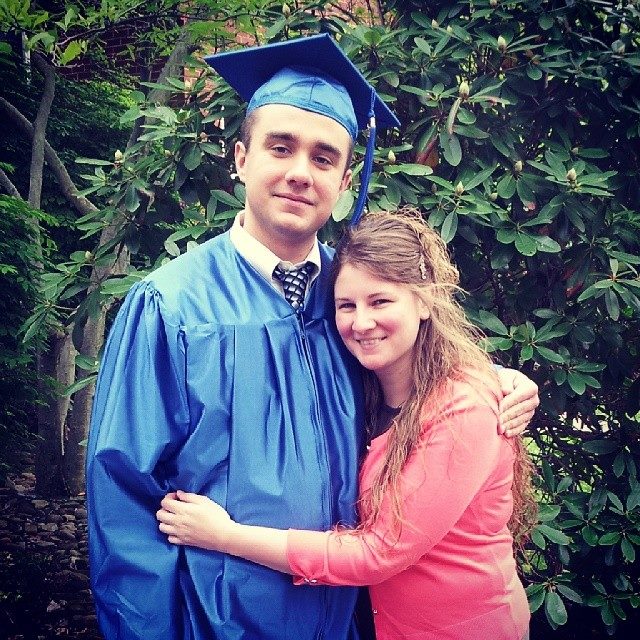 Last Saturday was my husband's graduation from Free Gospel Bible Institute. The way God moved in the service was incredible and just what one should expect at a Pentecostal school sending graduates forth into the ministry.
After two weeks of non-stop activity including a picnic, a banquet, several services, a yearbook presentation, a baccalaureate and finally the ceremony, I, along with everyone else, am exhausted.
Time is winding down. My final classes have been taught, our possessions are dwindling as we sell things one at a time and haul boxes off to Goodwill on a regular basis. Loose ends are being tied as I make my way down a "list of lasts".
Much of it feels surreal. I don't feel like I am leaving Free Gospel Bible Institute. I feel like maybe I'm going away for a week or a summer. The things that people always ask me about pertain to what our plans for provision, income, housing and expenses are, and those things barely cross my mind. Many may think it is foolish, but I hardly ever consider where we will stay or how we will "make it." I have found a pure faith in God, and a steadfast trust in my husband's leadership and I am resigned to whatever unfolds.
The question burning on my mind and heart is "what will I do without all the work I am accustomed to? How will I be useful? What will there be to put my hand to, to be profitable to the kingdom of God? What will my place be?"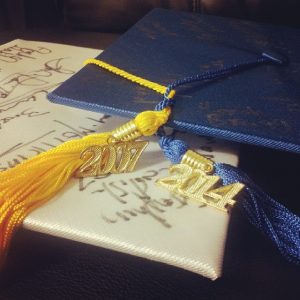 For 10 years this has been my home. This is the place I was baptized, called into the ministry, where I met and married my husband… it's the place that God "built me" into His work. My heart is still lingering in that work, longing to remain a part of it in that small, behind the scenes way I have been all along. When I think of laying down the tasks, knowing someone else will be coming behind me to pick them up, I wonder how it will feel to not be the one responsible. How will it feel knowing someone else is paying the bills, designing the yearbook, teaching the English classes? It should feel liberating; like I should be running out thanking the Lord that I never have to deal with those pressures again. Truthfully though, it feels as though my heart is "cleaving" to the tasks in the same way your hand clings to a shovel when you've been digging for so long, and you have to pry your fingers away and work out the stiffness. I thought it would be easy to "let go" but my heart is so tightly knitted to this place that separating myself from it now is akin to needing and using a seam ripper.
When I look ahead though, I see it is now time for the Lord do a "new thing" as Rev. Lloyd Shuecraft preached at Graduation. I have no idea what lies before us. I am simply stepping out in faith, trusting my husband and looking for the next opportunity to pick up the hammer and nails and continue building God's kingdom. Right now, I don't know of a specific task to conquer, but… I have my heart set on a particular ministry.
A ministry of prayer and intercession.
As much as I love being productive, the entire value of that labor hinges on how deeply in love I am with my Savior. Without that, my labor is in vain. I have been growing increasingly concerned about the number of people of influence ministering without it, or with very little of it, operating outside of the Spirit of God. I believe the most sobering reality I have ever considered is the possibility of being valuable to a person or a place, and never truly being valuable to God. All the work in the world will not guarantee admittance to Heaven. While prayer is not a stranger, I want to pour myself into prayer, and intercede for the people I have grown to love over the years, for the brothers and sisters in Christ I will meet, for the churches and their Pastors all across the nation, for my husband and his ministry, for the nation, for true revival, for lost souls and… for the school I love so dearly. The daily responsibilities may no longer be mine, but I will own them in prayer. I will pray for the person doing my jobs as though it were myself. I will pray for God to endow each faculty member with divine strength. I will pray for their morning and evening prayers, for their classes, for their chapels, for the hearts of the students and the provision of the finances. I will pray for this school as if I was here… pouring my life into it. I may be far, far away from F.G.B.I. I may be states and hours and hundreds of miles away… But my prayers will be here.
What will my place in the ministry be? Yesterday I laid awake into the early hours of the morning wondering how and where I could be useful in a place I've never seen. What could compare to what I was able to do here? I fell asleep talking to God about it and woke up knowing I have an immediate "place" to begin fully and completely devoting my time, energy and attention to.
That place will be prayer.