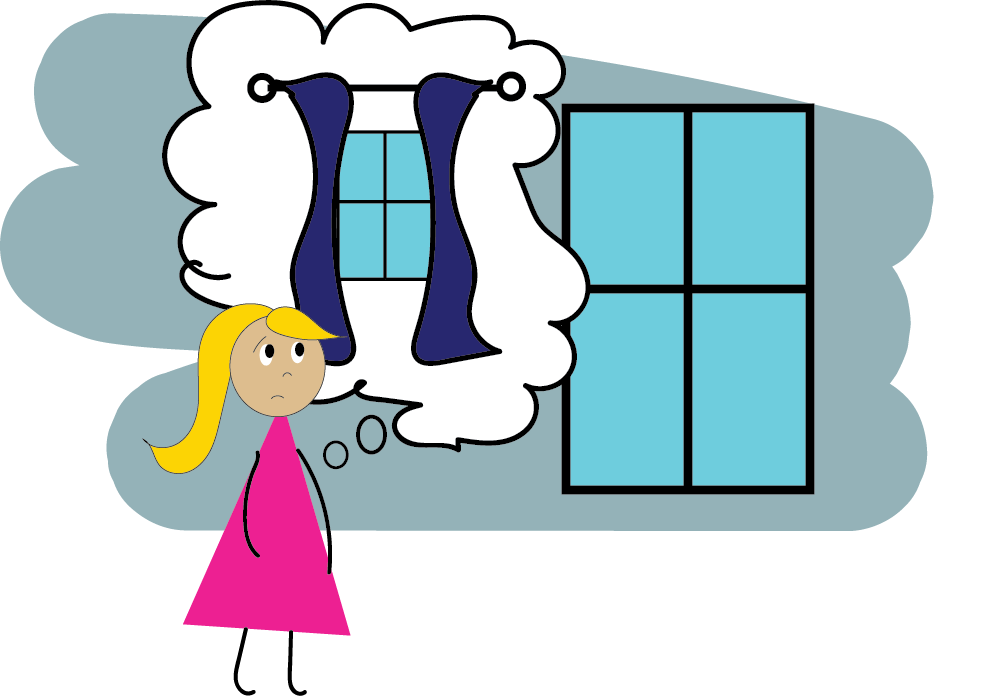 It Doesn't Happen in a Day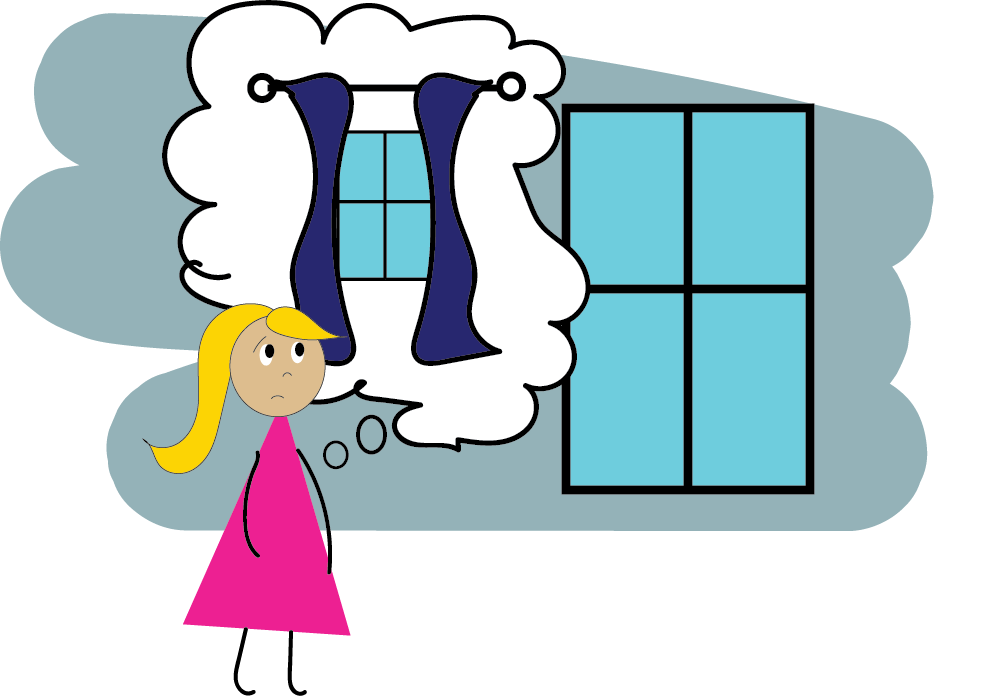 I sat down on our new couch today and looked around our freshly painted living room.
It looks magnificent.
But…. the walls are still bare.
I gazed longingly at the windows, dreaming of curtains to hang from them because there are none. There is nothing on the floor, no rug, no accent furniture, no pictures. Just a couch and a love seat, and a new privacy film on the front door. Three things out of the million that I'd like to see done in here. I want to retire the plastic party foldout and serve dinner around a grand farmhouse table. I want to strip the floors and stain them dark brown and build my husband a beautiful desk
. I want to rip out the old stained carpet and hang pictures and buffalo check curtains
and a beautiful wreath.
Sometimes I think about homes I have been in. Filled to the brim with décor and pretty things that make me want to drool and wish I had a credit card the size of Texas. I would love to just whip out my phone and make my dream furniture and decor poof into existence like they do on the Wayfair commercials.
But… I look around our little house, and even though it doesn't seem like much, it startles me because it really is.
Mark and I…. we've come a long way in four years.
I smile while I look it all over because it transports me back to precious newlywed days.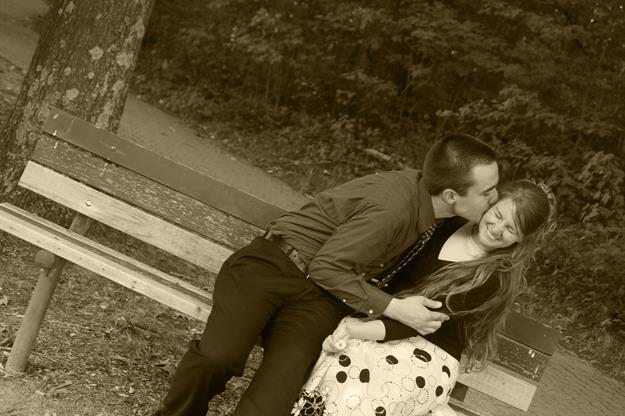 I could get lost for hours in those treasured memories.
Memories of dreaming of a day like this one.
I look back in my mind and see much skinnier versions of me and Mark. Two kids, scraping by on pennies, and struggling to make a cramped trailer into a home.
When we weren't working, we'd scrounge through thrift stores for treasures, and spend our evenings listing them on eBay. At night, we'd snuggle up in a too-small bed where Mark would whisper about the beautiful house he would buy for me one day and the family we would have to fill it.
We'd ride around the Pennsylvania country roads, fingers intertwined, musing about all the things we dreamed of. A place that was ours where all my Pinterest boards would come to life.
I can still feel the warmth radiating from him as he daydreamed out loud, of whisking his little thoroughbred Yankee to the deep south. Back then, it all seemed so far-fetched. Born and raised in New York, then a decade in Pennsylvania… the north was all I had ever known. And the very idea of owning a home… well it seemed outlandish to someone who had never made more than $6,000 in a year. All that talk sounded like pipe-dreams to me…
But I still loved dreaming with him.
I never thought, in my wildest dreams, that it would come true. Where on earth would you even start? But… we just walked forward, hand in hand, and, one step at a time, and without really trying, and somehow, miraculously, a life began to be built.
During our first year of marriage, he was a student
and I was a teacher, which… made me the bread winner. And by bread winner I mean… we made enough for bread
and that was about it.
Then Mark graduated. It was a layer of bricks. It was time for Mark to test my willingness to follow him. And he did…  Doing so meant getting rid of an entire world I had built… for nothing. Overnight, all of the décor, furniture, wares I spent my independent life collecting… they were gone so we could travel across the country in a little Toyota Camry. Sure… it seemed reckless. And yet… God used it to build us. We were forced to create a little life out of nothing… together.
We went through a period of homelessness. We owned nothing but what we could fit in our car. But Mark went out and found work and we trusted God, and He built.
Soon, we were able to rent a small trailer. No, we didn't have my soft luxurious mattress anymore… but there was something about the rock-hard crippling one being ours that made our nights there precious.
As days turned into months, Mark's dream of being able to keep his wife at home while he provided unfolded, and even though we were dirt poor, it felt extra special to play house maker, and hang the thrift store curtains
he let me buy with his earnings. There were some humble days. We would sit on the floor of an empty living room, eating discount pizza from Mark's part-time delivery job. But better things came, one at a time.
And life continued. There were job offers. We took plunges. We followed the Lord. Mark got promotions. We rejoiced over raises. I got a little work-from-home job. We spent several months in a tiny apartment with slimy neighbors and weed wafting
through the walls while we adjusted to being parents, and hunted for a home. We let God lead and miracles unfolded and before we knew it we traded our apartment key for a home that was our very own.
And little by little we made small improvements. We retired a ratty bedspread
and replaced it with a new one.  We ordered the couch and love seat. Then a bedroom set. A throw pillow
here. A picture there. And when the old car that had faithfully chauffeured us across a gazillion state lines gave a final dying sputter… Mark was able to put a nice mid-size SUV in our little driveway. One that had room for a family, dreaming against all odds, of growing.
So I look around at these walls… beautifully painted… lovely new furniture. I remember when I had one skirt
, two shirts
and a broken pair of flip flops
. I remember when the knees in Mark's suit
were threadbare. I remember longing to be a wife and cook and having no food
, pots or pans
. I remember the defeat Mark felt day after day, when every effort wasn't enough to make ends meet.  I think about the times we prayed together and God answered our prayers. I think of all the places we have been… all the lessons we have learned. All the faith we have accumulated. All the blessings we can count.
Yes… my house is bare. There's a lot to do. I have a wish list a mile long.
But I look around and I'm content.
I'm thrilled and my eyes burn with grateful tears…
Because one step at a time, while we walked through what felt like darkness, He was holding our hands and leading us.
And the entire joy that overwhelms me today is because…
It didn't happen in a day.


This post contains affiliate links. This simply means that if you go to Amazon by clicking on one of the blue links, or Amazon ads, Amazon will pay me a small commission for the sale, at no cost to you! It's a win-win for both of us! And that little bit of commission keeps my blog up and running. Thank you for your support!