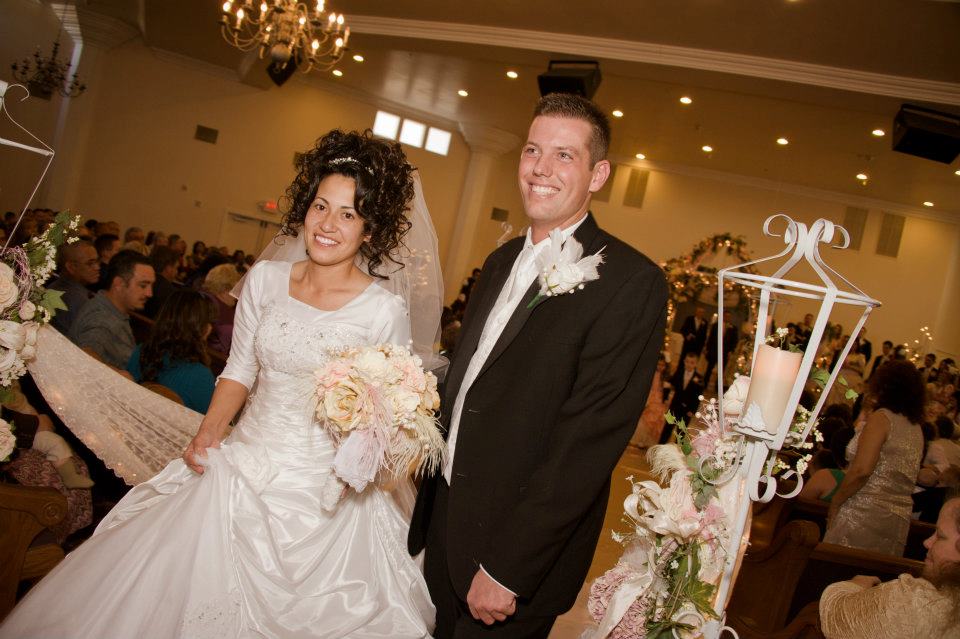 How to Stay Modest on Your Wedding Day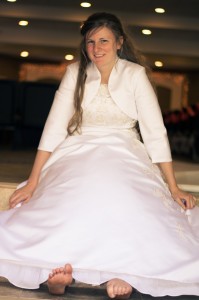 You've lived a modest life and kept yourself decent all this time. But now… it's time to buy your wedding dress and you are painfully aware that wedding dresses just don't come in "modest" anymore.
Over the years I have seen far too many girls sacrifice their modesty on the most important day of their life.
This can be for two reasons:
1. Modesty is largely unavailable in the line of wedding attire for brides (and maids!)
2. It really was in your heart all along to be immodest, and you are using number one as an excuse.
What I have learned is that for girls who have modesty in their hearts, they WILL find a way to keep their dream gown decent. If you are planning to get married and you've resigned yourself to revealing more than you should, search your heart, because there ARE options.
I've heard men say that it would break their hearts and embarrass them if their bride entered the room unveiling her body before an entire crowd of onlookers. It is what should be the happiest moments of your life, and your almost-husband feels uncomfortable and ashamed. What a tragic way to start your marriage! When I was a student in college, I remember clearly a conversation between the guys where they were discussing wedding dresses, and one of them had seen far too many Christian girls sacrifice their modesty and standards on that special day. He said he wanted to be with his fiancee' (he didn't have one lined up yet) to help pick it out to ensure it was modest! He was so concerned about having a modest bride that he wanted to break protocol to approve the dress! It matters to them ladies! Guys care about how you are presenting yourself! Wouldn't it be great if your future husband didn't have to worry whether you would be modest when the doors opened and you emerged before everyone? That same man later on did in fact get a lady that he could trust to be modest without seeing her gown until the moment he was supposed to, and she was a gorgeous and modest bride that brought him honor on that day, and has continued to bring him honor for the past several years. Your knight in shining armor should feel confident that he can trust you to bring him honor on a day that is just as important to him as it is to you!
Remember ladies, you are supposed to be preserving that for him and him alone!
I solicited the help of several of my married friends, to share with you some of the trouble areas and how they handled them.
First, I'll show you what I did.
I found the wedding dress of my dreams at David's Bridal. Everything about it was perfect. I loved the train, and the beautiful beading.
There were two problems with the dress.
1.   One is the big issue all girls face: No SLEEVES. This was easily remedied by a white satin Bolero jacket. Luckily, David's Bridal sells those. This is a simple fix for any satin gown. We will discuss some more sleeve options for other styles further down in the post.
2. The neckline, though it wasn't bad, was still not high enough for me to feel comfortable spending an entire day in, with all of the moving around and lots of cameras and guests everywhere.
I actually forgot all about the neckline problem until one or two days before our wedding. When I remembered I panicked! One of my Matron's of Honor, my best friend Mercy Bruce, came to the rescue with her divine sewing abilities. While I am not very fussy, I was expecting a simple white piece of satin to be pinned into the top, but Mercy thought it would be sad to do that since the top was so prettily beaded. This is something many girls face. She was able to take a piece of beaded fabric from a hidden part of the train, and use that to make an insert for the top of the dress.
For the Bridesmaids' dresses, we did the same things. I had each of the girls wear the same white jacket I wore. I thought they looked GREAT.
And, Mercy also took the extra fabric from the bottom of the shorter girls' dresses, and used it to make inserts in their tops as well.
Now! Onto a few of my friends and their dresses (which were ALL beautiful I might add!)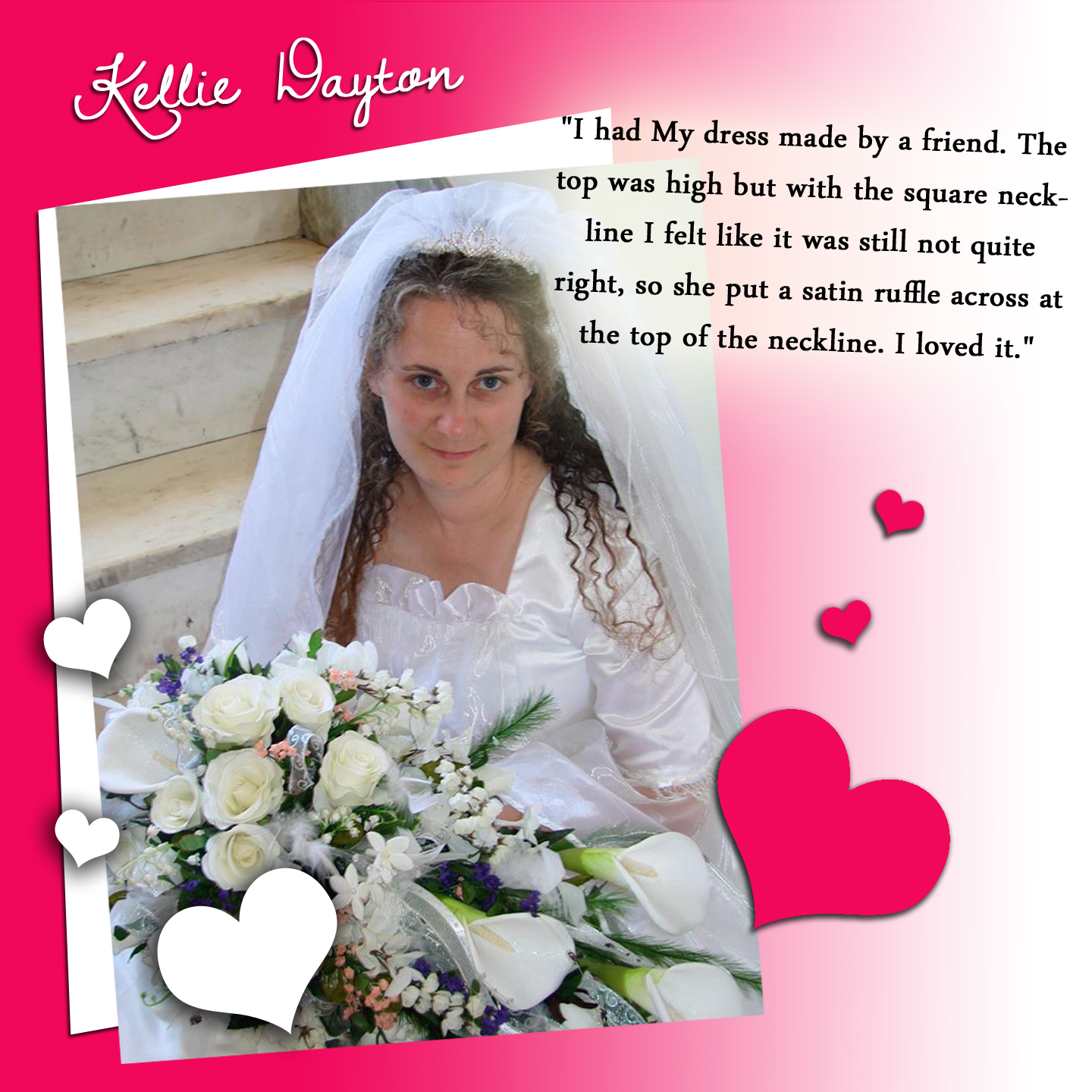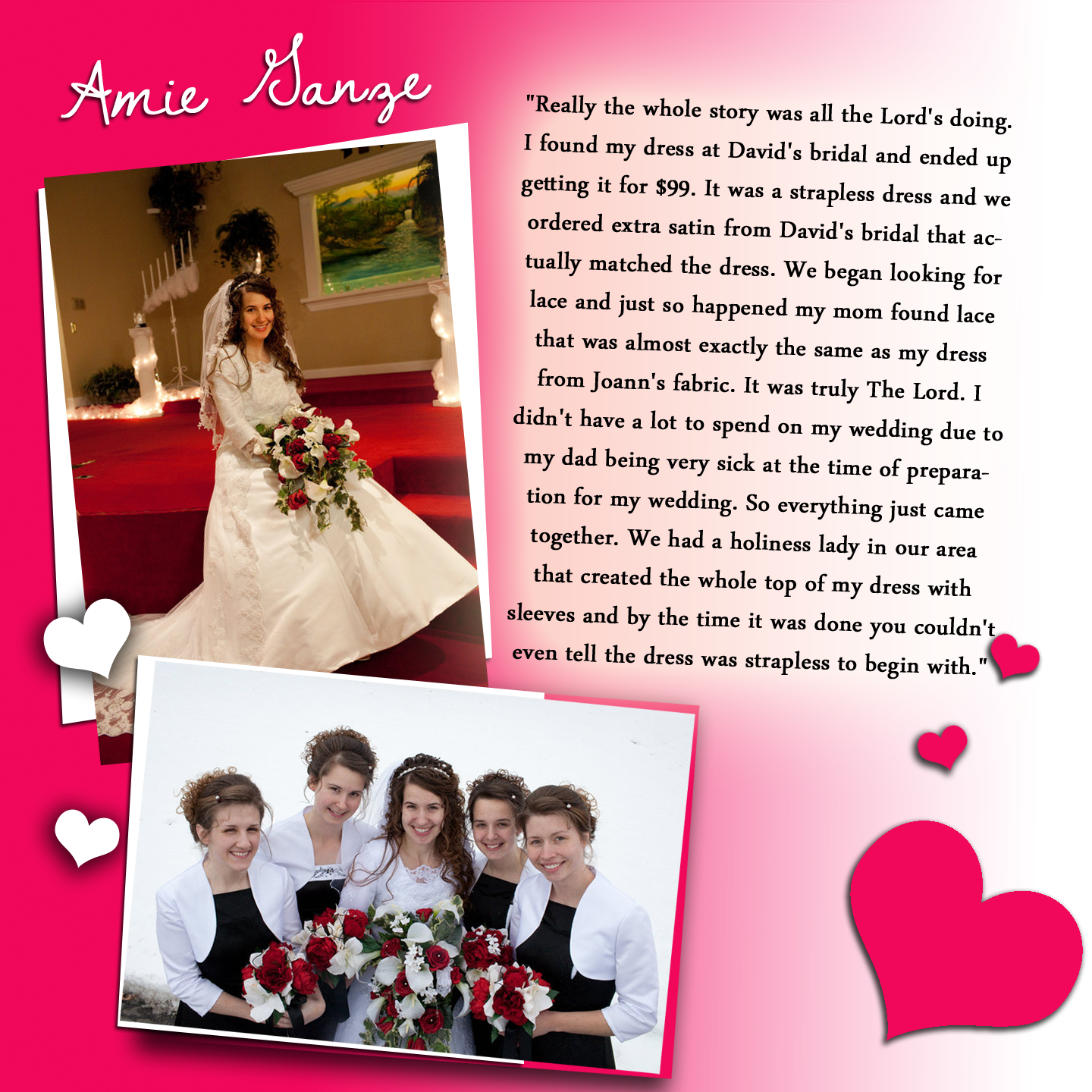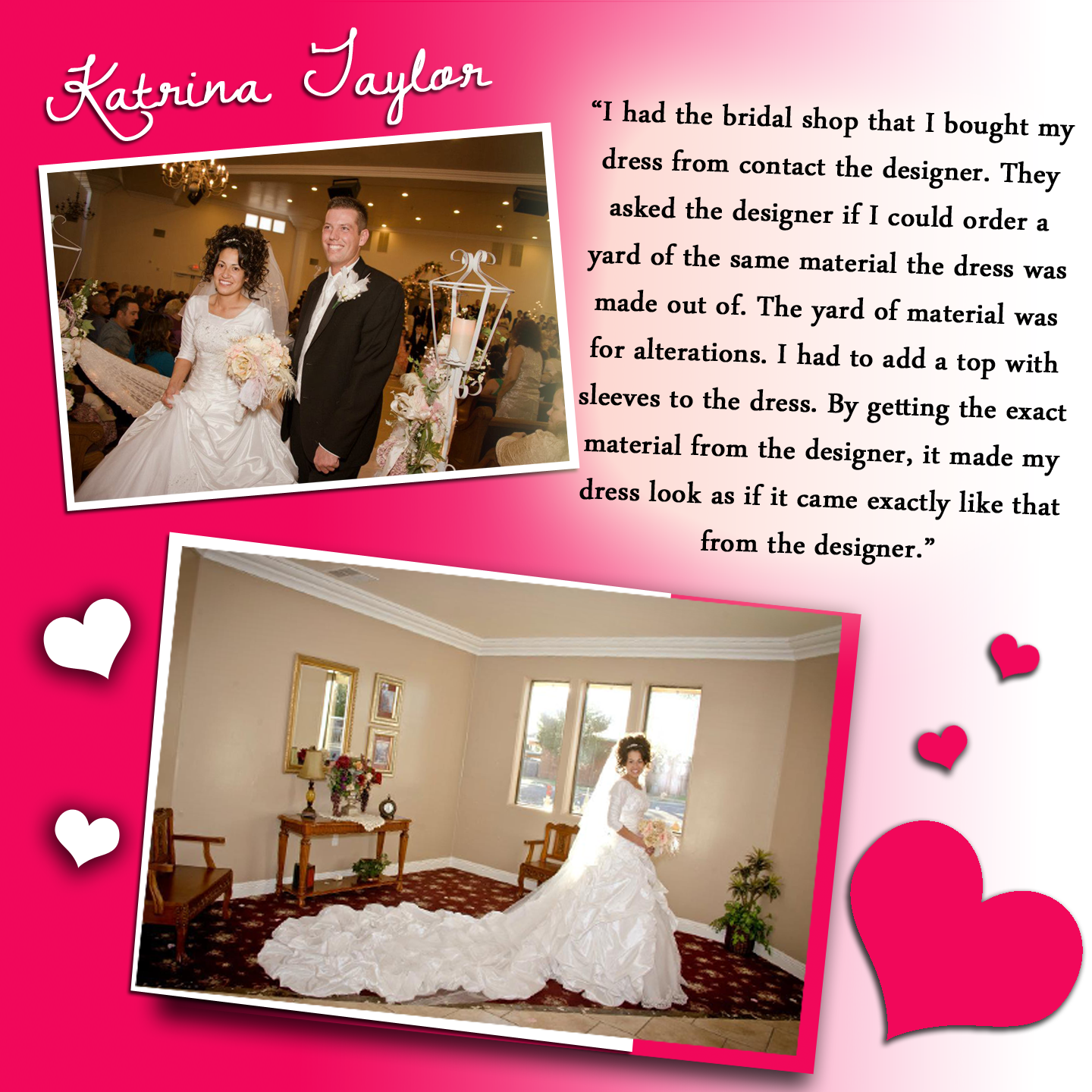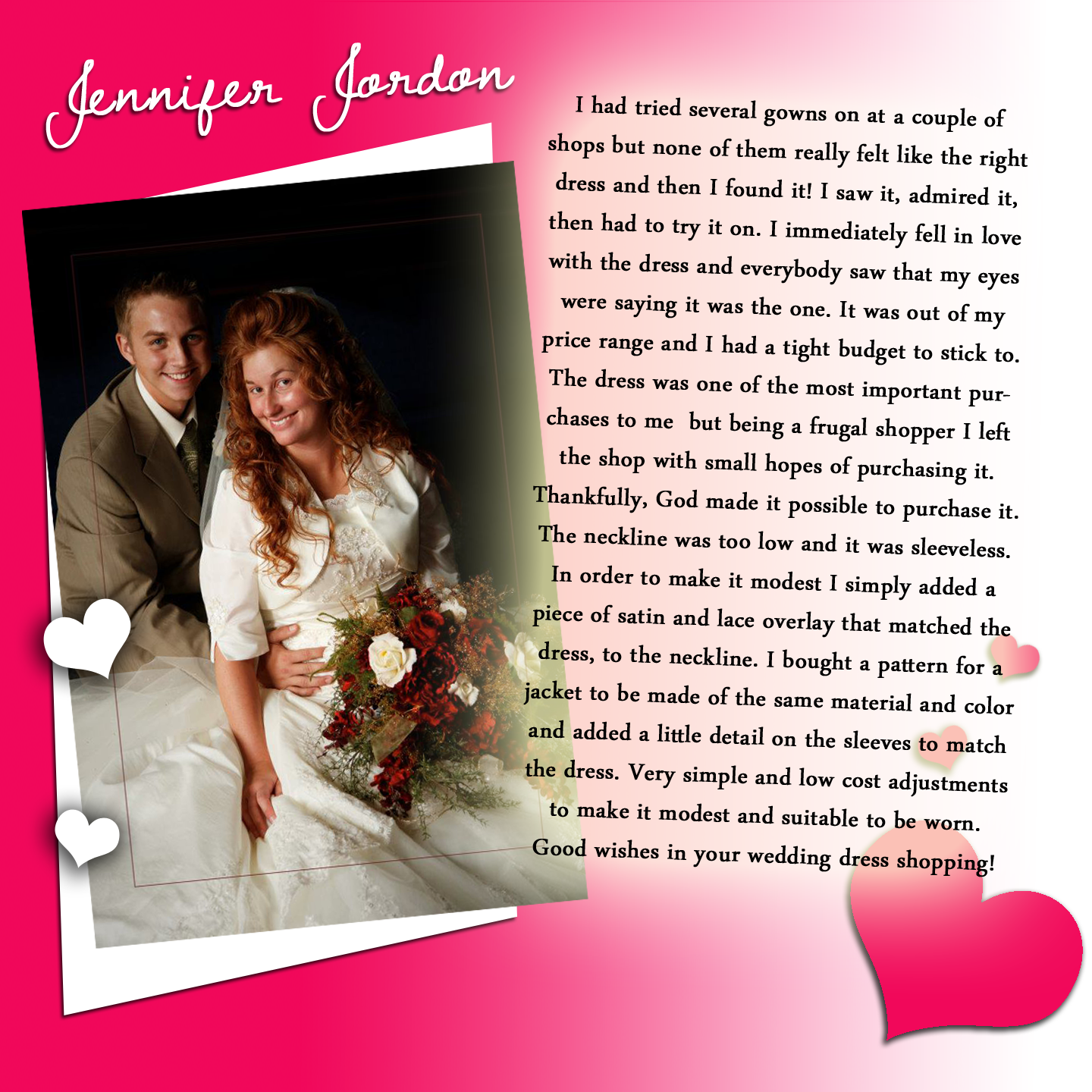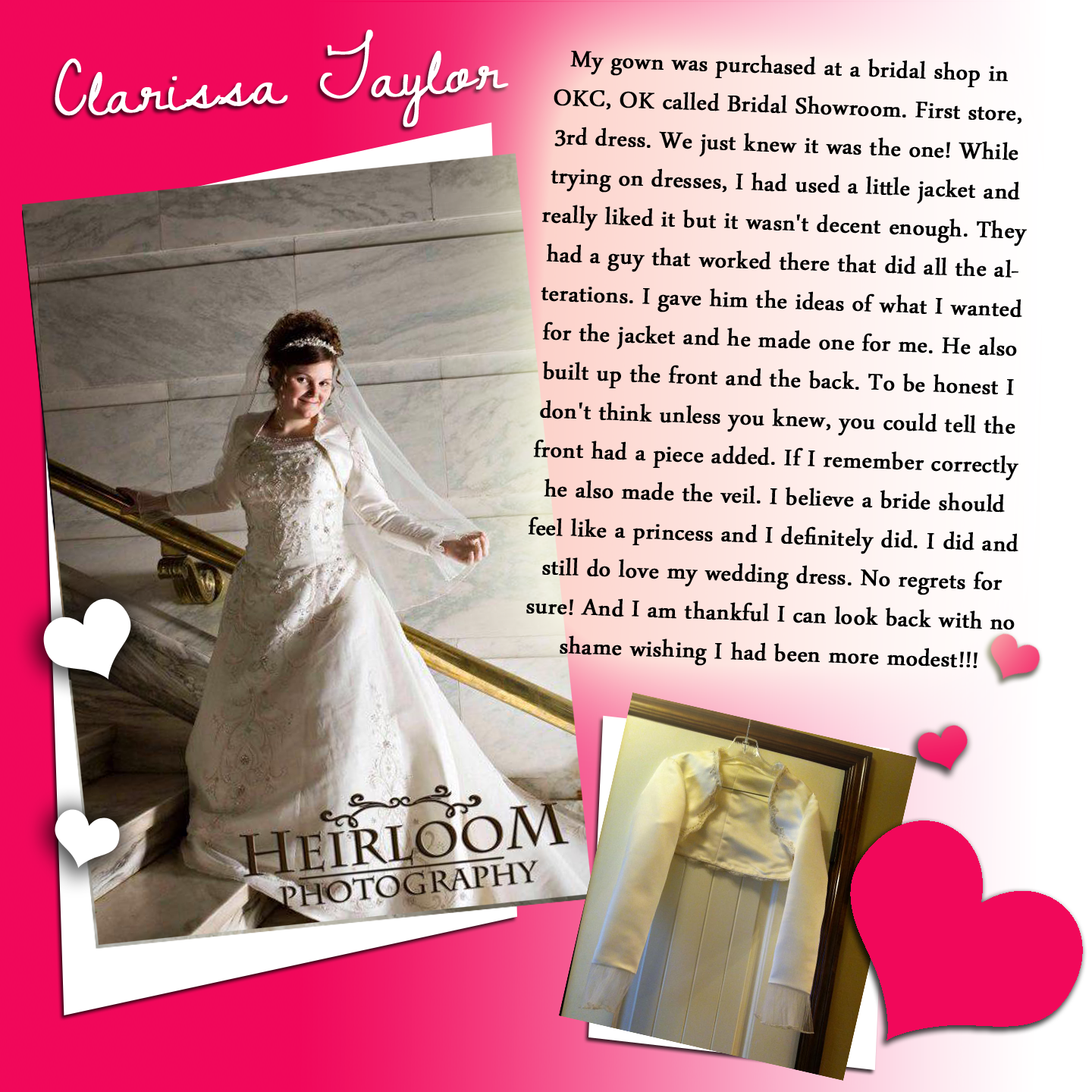 And that's it! What did you do to make sure your dress was modest?Let us know!
Blog Hops & Link-Ups
________________________