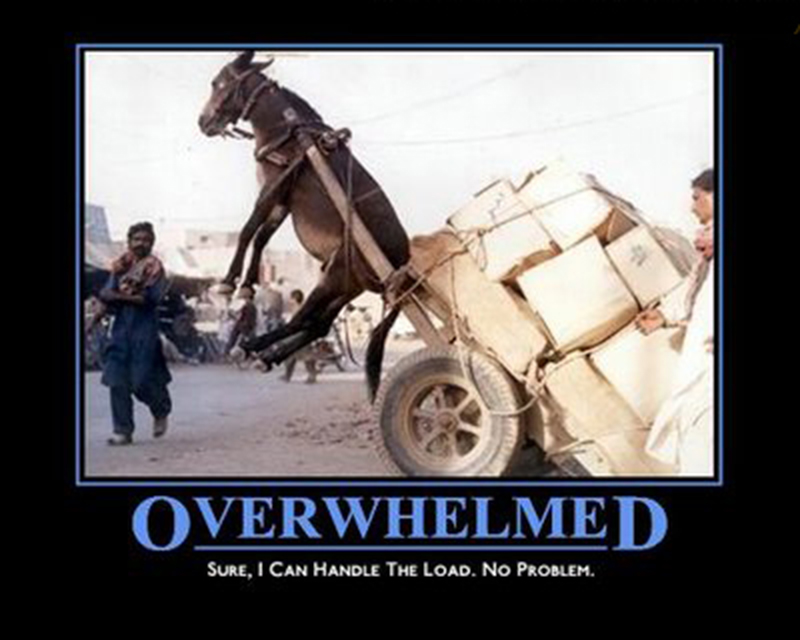 Hinds Feet & Bows of Steel
2 Samuel 22:29-35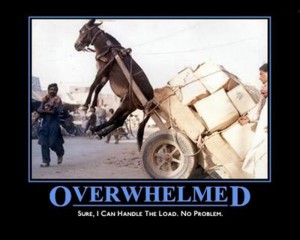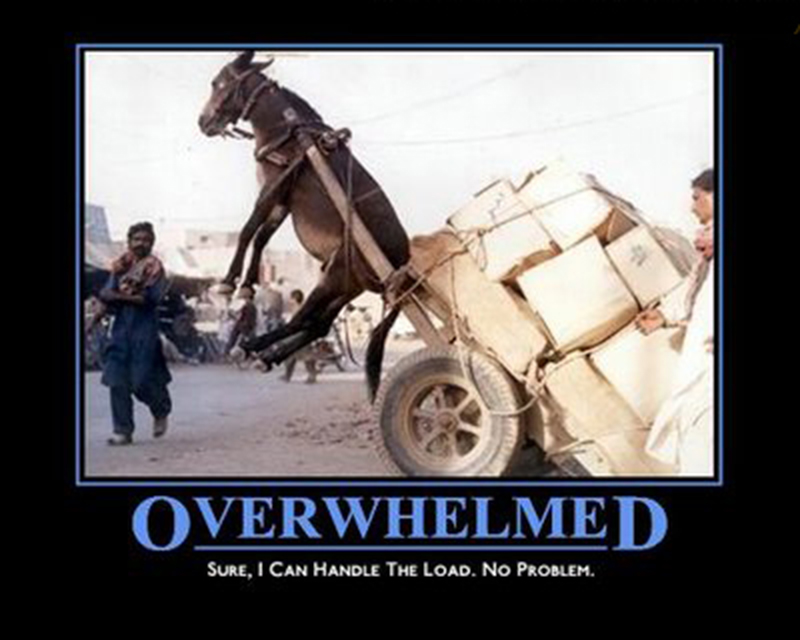 Shortly after we got married, I began to feel overwhelmed by the magnitude of responsibilities I had to manage. If I was a "stay-at-home-wife" it might not have been so bad, but because I was working full-time and the workload has always branched into my personal life to keep up, I found myself drowning in the midst of duty after duty piling up.
There simply wasn't time to do the things I had always been able to do. In my heart, all I could do was dream of the moment that I would be free from having to juggle both. A resentment started to creep in towards anyone that didn't comprehend that I wasn't the single girl that could manage a thousand different jobs anymore, and towards anything that prevented me from accomplishing some other task, whether it was home or work related. I set my eyes and heart on the dream that eventually I could settle down and all of my attention could be solely focused on my husband and the house. It sounded good, but when I assessed my heart, I knew it was not from a healthy motive. I was so burnt out that I just wanted to evade everything. Where my heart had once been undyingly devoted to lifetime ministry, I was now wavering in weariness. I knew it was wrong, but deep down, I just wanted to live something like a normal life. That was something I never imagined I would say.
I am not sure where the darkness "officially" came in. It was more of a gradual thing. I wouldn't call it depression by any means. It was just this extremely vague weight and burden. My heart was so overwhelmed, and my soul was dry. When I got down to pray, I thought, "it would take a miracle for You to reach my heart today God."  When I assessed myself, and why I felt this way, and why I couldn't pull myself out of this slump, all I got was this unclear sense of "being through". 
I felt like my days of ministry were truly over. That when we went our way, I would walk into oblivion and my name and all my years of effort would be blotted out, and I would fade from the front lines. I felt like God was sick of me for being selfish and not being able to get through, or get back up on my feet. Sometimes I would sit down on the couch and stare into nothingness and ask God "what is wrong with me?" We are newlywed and I am supposed to be on top of the clouds, and in my relationship with my husband, I AM! But there is this invisible pressure, squeezing the life out of me.
The other night, in church, the Lord visited me however and these scriptures were spoken to me. They were the "miracle" I knew it was going to take for God to help me.
"For thou art my lamp, O LORD: and the LORD will lighten my darkness. For by thee I have run through a troop: by my God have I leaped over a wall."
When I heard those words, I knew I may not be able to see what the future holds, or how to get through the next day, but the Holy Spirit can rise up in me and be my Guide. How many times has God got me through the most horrible circumstances in incredible ways… Something rose up deep inside of me that cried out "My God! He is yet able."
 "As for God, his way is perfect; the word of the LORD is tried: he is a buckler to all them that trust in him.  For who is God, save the LORD? and who is a rock, save our God?  God is my strength and power: and he maketh my way perfect."
 You cannot go wrong trusting in God. If you do what He has set before you and you walk where He tells you to walk, you will walk a perfect way, because His ways are PERFECT.  The steps of a good man are ordered by the Lord. I cannot do this in MY OWN strength, but God can give me HIS strength to overcome.
 "He maketh my feet like hinds' feet: and setteth me upon my high places. He teacheth my hands to war; so that a bow of steel is broken by mine arms. "
He WILL cause me to overcome, for He has established for it to be so. The responsibilities before me do not have to drag the life out of me or bring me down. God will give the strength, ability, and anointing to conquer them as though they were nothing.
This morning was my day off.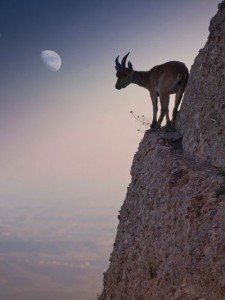 Usually by this day each week the house is a mess, my work is still very much behind, and I am extremely exhausted. This week was different though. I sat down on my couch and looked at the house, and realized there was not very much to "exhaust myself" on. This week, my arms broke bows of steel and I was leaping upon the high places as though it was nothing. Somehow, throughout this week the Lord gave me wisdom to fulfill my responsibilities. When I woke up this morning, I realized the house had been clean all week and it boggled my mind. I thought about my work, and how somehow, I had gotten caught up and ahead in some areas. 
God is true and faithful to His Word and promises.

We do not have to live in defeat! We can rise up, walk in His ways, and let Him use us to break bows of steel in our arms and jump upon the high places with hinds feet.


What has God done for or spoke to you lately?