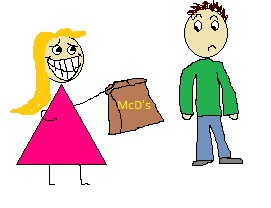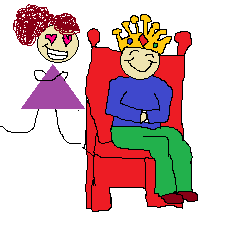 I smiled to myself when I heard a newly married wife recounting the immaculate breakfast she made for her husband. Heaps of sausage and bacon, scrambled eggs, waffles and orange juice. She spoiled him and he glowingly bragged about her efforts and kitchen talent. It was the most darling thing to witness. Of course, I'm total mush at the sight of new love. I absolutely adore the reckless abandon and devotion two people can have toward each other. It's a beautiful thing, and I think we should strive to maintain that level of love and intimacy in our marriages long after the newness of matrimony fades.
I was a little disappointed however, when the cynical return from older, seasoned wives in attendance included things like, "Enjoy it while it lasts." "That'll change." "Give it a few years."
My first thought was shame that this is often the testimony of wives. My second, was sadness that rather than being an encouragement to the young wife who was currently giving it her best, these women decided to be voices of discouragement. Women that should have been role models blazing the trail and cheerleaders for the youthful bride became the influence of pessimism.
I'm not saying that things don't change. They do. Over time you learn that 3 hours of sleep for the sake of daily curls for your husband is not a do-able routine. With experience you may discover that huge full-course meals are both expensive and wasteful. You learn what you can and can't do, but to be honest, I don't think the majority of our decisions in this area are even based on practicality. I think we learn what is acceptable to our spouse, we get into a self-serving routine, and we settle for a mediocre approach in our marriages.
When young women stride forward with their glowing enthusiasm, the general consensus among experienced wives is, "Well, it's cute, but it won't last." And maybe that declaration is the result of a pang of guilt or regret that we didn't maintain ourselves what we set out to do.  Let's face it; the reality is that most of us have dropped the ball.
I was encouraged with the young wife's tenacity, however. Without batting an eye she fired back with spirited zeal.
"Only if I let it."
She promptly followed that with the proud declaration, "My man is worth it."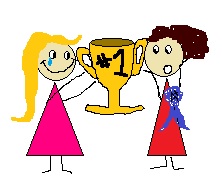 I couldn't have been more delighted with her response. In my heart and imagination I was pinning a glistening medal on her blouse and presenting her with a monstrous trophy while a cheering audience gave her a standing ovation. She acknowledged and made the point that it is now, and forever will be, a choice.
100% a choice.
Regardless of how long she's been married compared to how long all of the others had been married, the pure simple fact was that she was making a choice. Will she always get up and make him huge breakfasts and spoil him with goodies and treats? We don't know. As ready as she is now to take on the world, she, like any other has the potential of becoming a run of the mill wife, or even a cynical one.
But here's the thing. If she does, that too, is a choice.
Her positive choices and whimsical devotion of love though, were such a contrast to the disparaging drone of pessimism. The exchange made me look at both sides and think back to my own experience as a newly married wife. After our wedding Mark and I were flying so high. Life was a whirlwind of new cooking adventures, flowers, dates and chocolate. I remember riding home from our honeymoon making lists of recipes to try and weekly meal plans complete with a daily hearty cooked breakfasts, full course meals for lunch and supper, and always a dessert. I tended to make everything harder than it had to be. There were no such things as short-cuts. Lemonade was not frozen concentrate. It was fresh-squeezed. There were no "boxed meals". That just wasn't going to happen. Very soon however, I learned otherwise. I quickly figured out the necessity of "quick and easy" and realized there was no shame in Great Value's boxed Scalloped Potatoes. I found out that there wasn't money to fund my elaborate daily feasts for him and there simply wasn't time to pull off "super-wife."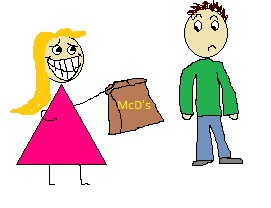 Much of what I was doing simply wasn't practical. But in the midst of that learning process, something else happened that I'm not proud of. I settled into comfortable routines that created a steady diet of fast food and frozen pizza. If he was content with Pop Tarts and cereal, there was no need for breakfast fixings. Since he didn't speak up against my drab wardrobe or lazy hair, I got accustomed to him not requiring better. The habits I developed formed around what he was willing to live with.The love we've always felt for each other is still obvious and evident in our home… no doubt about that… but our efforts dwindled when expectations were loosened up. Slowly, we both just kind of became "ok" with the lack of effort we expressed toward each other.
But that young wife reminded me of something.
Effort is still a choice.
Just like it was when Buck-eyes, peanut butter pies and cheesecakes were frequently on the table, in spite of a rigorous schedule and a lack of sleep.
We had priorities. They just drifted with mutual contentedness.
I was inspired though, once again by that girl's commitment. Her man was worth the effort… and…
Here I am with a man that has never uttered an angry impatient word toward me. A man that spills with virtue and integrity. A man that showers me daily with hugs and love. A man that has bathed and dressed me when I was too weak to do it myself. A man that has spent hours untangling my matted hair after I laid unconscious in a hospital bed for days. A man that has no end of love for me in spite of all of my unworthiness…
She's not the only one with a man that's worth it.

My husband, above all men, is worth putting forth extra effort.
So where have I been?
Our "waffle" exchange the other day may provide a tiny glimpse.
As I was getting ready to pour a bowl of cereal for myself, my husband hungrily piped up with an epiphany.
"You know what sounds good? Waffles."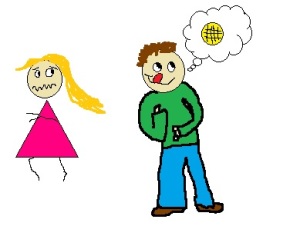 See… a spontaneous request like this makes me want to hide. At a moment's notice, this seems at least like an unfeasible (not to mention undesirable) task, After several instances of me failing to jump in and take on his split second craving,  it simply turned into his specialty. If waffles crossed his radar, he had to fix them.
At first, I was thinking of my own agenda. I had intended to make a shopping list, do some crafts and browse the web for ideas for baby boys. Even as the words, "Ooh. That does sound good." slipped out of mouth, I had a twinge of remorse.
I was being selfish.
He replied with a teasing grin, "I guess that means I'm fixing waffles."
But… remembering our newlywed friend, and the choices she was making, I made my decision before he even finished his statement.
"No, you go get your shower. I'll make them."
Mark's response was utter shock and gratitude.
'Really?!"
I gave him a flirty smile, and told him the honest to goodness truth. Something that I am ashamed to admit that as deeply and profoundly as I love this man, I don't always show or prove.
"You're worth it."
His gratefulness and obvious pleasure as he enjoyed the first few minutes of his day off, kicked back and relaxing was priceless to me. In fact, he seemed so appreciative of the unexpected turn of events that I decided to forgo pre-made mixes and build him extra special buttermilk waffles from scratch.
Not once throughout the day did I make the connection that those surprise waffles initiated "return fire" in him. He was full of spontaneous surprises all day. A special meal, the CRAFT STORE, a random Ice Cream Parlor date…. *swoon*. When I thanked him for all his sweet gestures he flashed a flirty grin, and said, "You're worth it". I was reminded that the giddy and mutual intoxicating beginning that we experience as we embark on love doesn't have to fade. It's right there, ready and waiting to burst forth in a new spring any time we decide to put forth effort.
Does that mean we have to reel all the way back to the impractical flaming hoops we challenged ourselves too back yonder? Not at all. But maybe we could lay aside our leisure here and there, or an hour of sleep now and again, to go out of our way to make the day special for him. To surprise him with pretty hair or a delicious breakfast. Maybe we could put our own special interests on the back burner for a day, and sacrifice what WE were hoping to do, to give them more of what they deserve. That's not impractical or impossible.
When it comes down to it, we are simply setting priorities. We are making choices. Usually, when it comes to putting in that extra "umph" for our spouse, we err on the side of our own selfishness and comfort. But, I have a husband that is worth curls more often than never, and special meals and desserts more often than holidays. I have a feeling that yours is too.
So… it's time I take a cue from the newlywed wife. Thank you young grasshopper. Thank you for reminding those of us that have been married a little while now that our men are worth it.