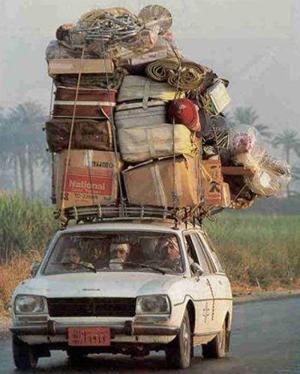 Forsaking All to Build Our Life Together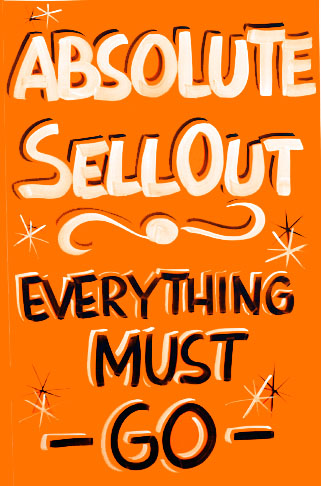 Recently my husband and I have been preparing to move as soon as he graduates school and when my term as faculty ends. I knew that doing so would be a drastic step, since I would be travelling up to 7 or 8 states away from my family and most of the people I know. It would be hard, but, I was happy for the opportunity to embark on the journey of "following" my husband, just as I had committed to doing in my vows on our wedding day.
I have periodically obtained a handful of boxes and began packing the things we would not need anytime soon, and have been storing the prepared paraphernalia in a spare room. As I've folded, wrapped, packed and stacked, I've been struck many times with the realization that we have A LOT of stuff; lots of books, clothes, appliances, decorations, cookware and electronics, and a few furniture items. I keep a tote or box available for things we do not wish to keep and every once and while we carry it off to the thrift store, and bring it back empty to fill again. For the rest though, we intended all along to rent a moving truck to carry our many possessions from point A to point B. That was until we learned what it would cost to rent it. The prospect of laying out $1,400 for something so temporary with nothing to show for when it is over simply was not justifiable. Besides that, we weren't sure our "stuff" was even worth $1,400 to begin with.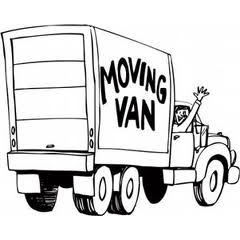 We began looking into other solutions. Could we ship it? Did we know someone with a trailer? A truck? Could we get someone to travel with us that did? Maybe we could buy a cheap truck and sell it when we got there…. The thought of parting with our beloved things had not even crossed my mind. How could I part with the beautiful black and silver bedroom set I waited years to own? Or the treadmill I wanted for such a long time! How could I lose the giant picture of a lighted path that hangs above my couch? Why would I get rid of my bookshelf or our computer desk, or bathroom cabinet? We spent money on those things! And surely we would need them when we got down there! These were the items that mandated a large scale solution.
I eventually came to the conclusion that I could live without my bedroom set, treadmill and other large items. I decided I could bring myself to sell those as long as the money went directly into our moving fund. I was comforted by the fact that we would have all of our other stuff. That was until my husband said it would make more sense to sell everything we have and only take what we can fit in the car. Gas is outrageous and if we could get away with just driving our car there, we could turn the minimum from $1,400 to $125. That was incredibly appealing, since it meant that much more for actually investing in our home instead of getting TO our home.
It was a good "idea" but that really narrowed things down. I was mortified at the thought. Doesn't my husband know that you do not simply acquire these things over night? It took me YEARS to get the curtains I wanted, and the wall décor I wanted, and the lamps and colors and appliances, and clothes I wanted! I couldn't fathom making such a decision and I kept trying to come up with a better way. I went to sleep that night thinking about all of the things I would miss so terribly. My sewing machine, our great iron, all of my spring form pans and casserole dishes and John Deere décor and serving sets… our abundant supply of towels, my new deep fryer and my whimsical, yet sophisticated mint green and black curtain panels, and my dark gray lamps with the black sketchy flowers. My adorable wall hangings and my spiritual key rack… My cute skirts (that didn't fit, but I planned to fit in again someday!) Not only would I be moving away from everything and everyone I knew, but… I would have nothing to bring with me beside the handful of items we could manage to cram in a backseat, trunk, and possibly a storage container for the top of the car. I thought, "my clothes ALONE will fill up that space!"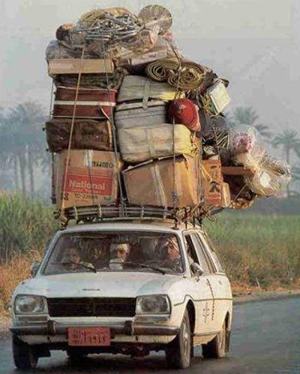 When I woke up the next morning however, I realized that those things are just that… "things." When we get where we are going, there is no promise they would even FIT in our new home. My green and black curtains I loved so much would probably look pretty funny if we find out we have red carpet in our living room! And all of those appliances? They make the same ones everywhere you go. The cute décor? I'm sure there's a Hobby Lobby somewhere in the vicinity of where we are going. We could take the $1,400 we saved and buy what we really needed when we got down there.
The more I thought about it, the more I liked the idea. I began to look at everything we owned in a whole new light, and I realized how pointless it was to hold onto all of this "stuff". Not only was a lot of it just clutter, but it would give us a tremendous amount of liberty as we travel to have so little with us. We would not have to worry about time if it got tight, or if we wanted to stop somewhere along the way or storage if our house wasn't big enough. We would not have to worry about the added expense of perhaps paying for someone's gas and time to help us out.  It seemed to offer a freedom we could not otherwise have. Skirts and tops I thought I could never part with quickly piled up into our "to sell" stack as the emotional attachment was severed. Books I could not bear the thought of losing were tossed into a box to be listed on Half.com. Craft supplies and dinnerware, wall hangings and lamps… I couldn't imagine my life without them… and then, I could. There were things I did not want to sell, but if I knew someone that would enjoy them as much as I would miss them, I offered to give it to them.
We have a book shelf in my husband's office. I took everything off from it and made it my "Unwilling to Part With" Zone. The amount of space on the shelf seemed to me about the equivalent of what we could fit in the car. As I was going through things, I would put the things I most definitely could not live without on the shelves. But the next day, as I would put something new on the shelves, I would look over what was already there, and I realized oftentimes, that I could easily live without what I couldn't the day before. Even my giant footlocker filled with the precious notes and cards and mementos I have received down through the ages from so many people began to pale when I realized that I would have my husband, and the sweet souvenirs of the love we have built together.
To tell you the truth, it is a wonderful thing to see unfold. Our marriage began with a unique situation. Mark was a student, and needed to finish his studies, and I already had a home and income. There was no need to prolong the wait, because the circumstance, though temporary, made it entirely possible. In my opinion, if there is no reason you shouldn't get married sooner rather than later, you should get married sooner.  Those circumstances, while they were a blessing, did however put a temporary hold on our abilities to operate fully in the roles we had as man and wife. Part of being a student is an agreement to not have an outside job, and part of me having an income meant working full-time and not always having time to do all of those wifely duties I wanted to do. He is able to bring in some income, and I am able to "follow" and be "wifely" in small ways, but under these circumstances, we have been unable to fully operate in our appropriate roles. It wasn't the most ideal, but it was temporary.  It's been more like "practicing" the roles in small ways, which, if you ask me, I believe God ordained.  Since I have been independent for so long, becoming dependent would not happen overnight. God had a plan that involved a "weaning from independence." Right now, much of my current life and what we own, is still mine from what I established and obtained in my many years of being single. It was mine and not ours. It was a home and world I built before Mark ever arrived on the scene.
So, this business of forsaking everything… I like it, because it gives us a chance to build our new life TOGETHER. It's not fusing Mark into my world, or fusing me into his world… it's starting from scratch and building a life, all our own, hand in hand. It is a tremendous opportunity to learn and grow as God is transforming our roles into what they were designed to be. It is such a blessing to watch as God is unfolding our new life, and orchestrating everything so Mark can have a proper opportunity to lead and provide for me, and I will have a suitable situation to learn to follow and trust as God uses my husband to meet our needs.
When we leave here, with a backseat containing the little bit we possess, we will be driving away from my world, and we will be embarking on an adventure of building a life that is OURS. I can't wait to see what will become of it!
By the way… Did I mention we are selling everything? Let me know if you are interested! 😉
____________________
Blog Hop & Link Up
&