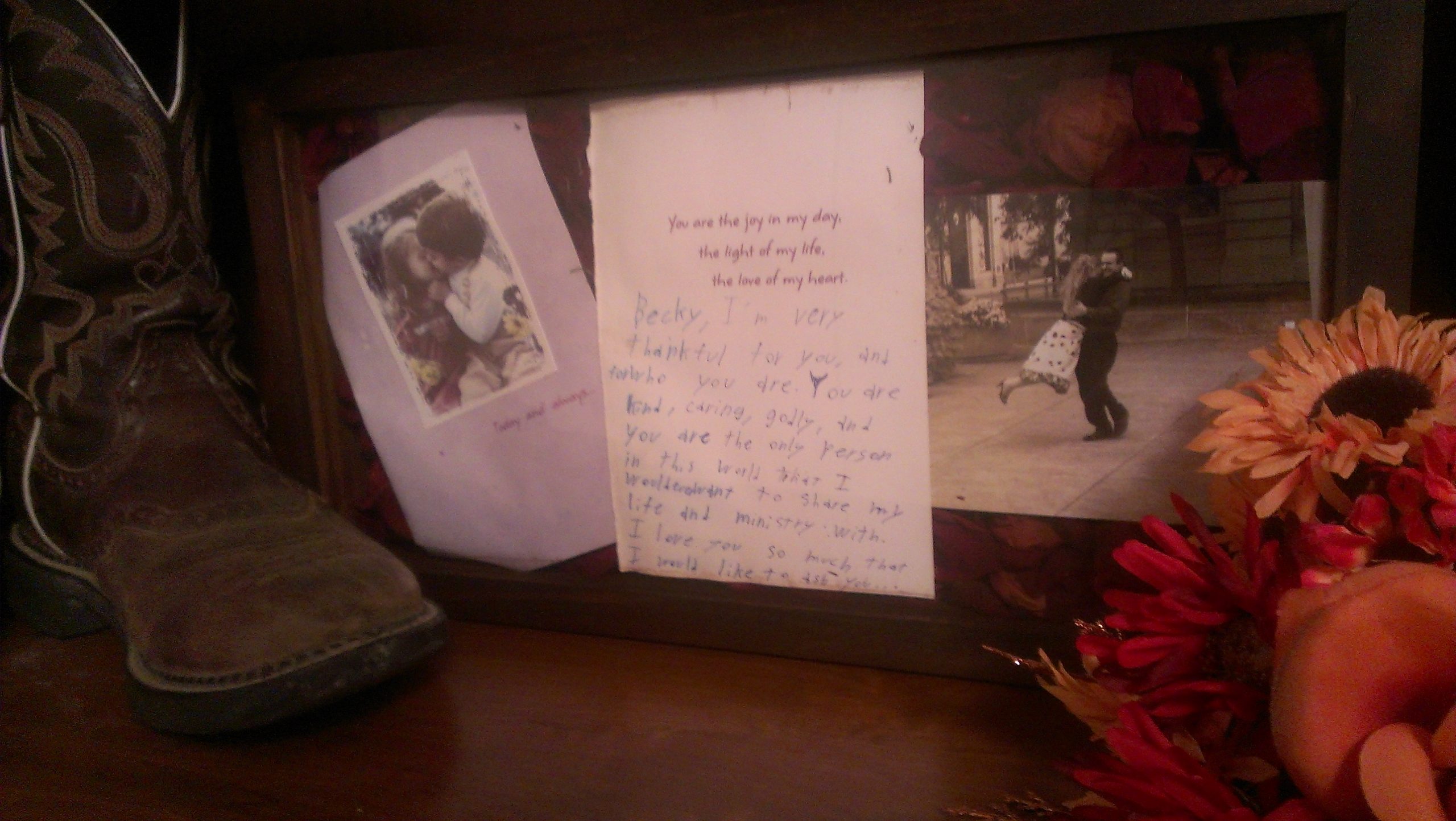 DIY: Displays for those Special Flowers
I am a sentimentalist. I save everything that has even the most remote significance, so it should come as no shock that I wanted to save all of the flowers Mark gave me. Still… over the course of time those dried bundles of roses add up, and there are only so many surfaces you can put them. Here are three displays I made with some of the flowers Mark gave me throughout the course of our relationship.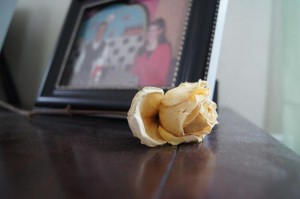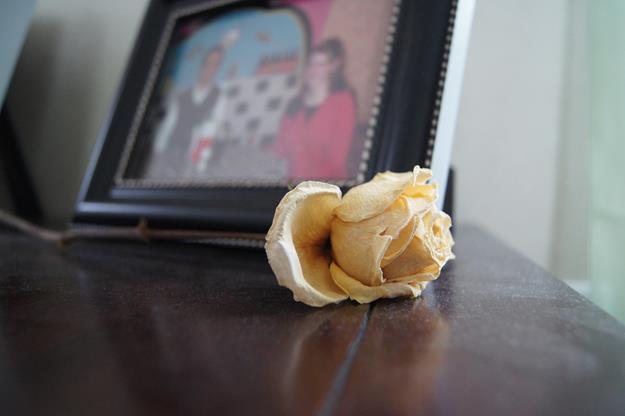 First Flower:
This yellow rose was so very special to me. It was the first flower I ever received from a man, and it meant so much. It was such a symbol of promise for waiting. If you want to know more about that story, click here and here.For a long time I simply had it laying in front of a picture of Mark and I at the Valentine's day banquet, but… when people kept knocking it off and damaging it, I knew I had to find a better solution. I bought one of these nifty shadow boxes and put the flower and photo inside, and used a wood burner to inscribe some decoration on it. Super simple.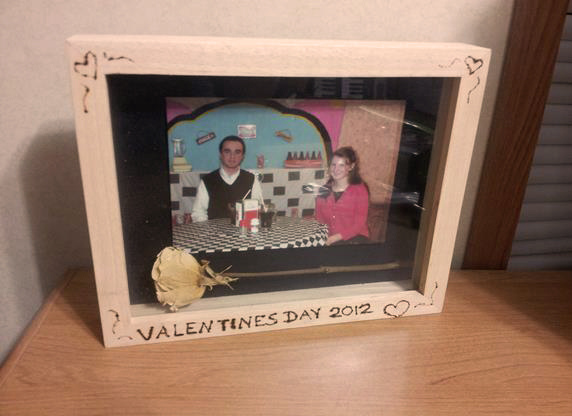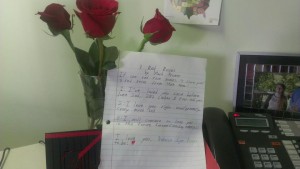 Sweet Expression:
Another special set of flowers was simply one of the sweetest expressions of love from Mark when we were engaged. He put these 3 red roses on my desk with the most precious note ever. I wanted them to last forever! When these dried, I simply put them back in their vase and framed that treasure of a love letter, and displayed them side by side.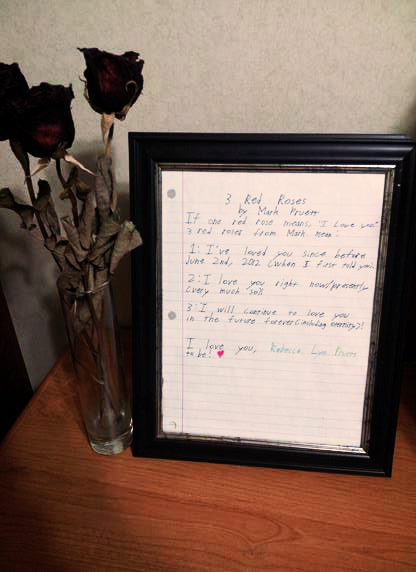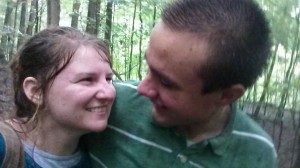 Engagement Roses
These were the hardest for me to decide about. I wanted to keep them in tact, but I wanted to do something really special with them. I decided on using the petals instead of full roses. When all the petals dried, I stained a shadow box, took the card Mark got me that introduced his proposal, cut the front off it and laid both the front and the inside of the card, as well as a sepia photo of our engagement where you could see them, then filled the shadow box in with all of the dried petals. I like to display it next to an old pair of cowgirl boots, because Mark called me that morning before he picked me up and said "Put your boots on."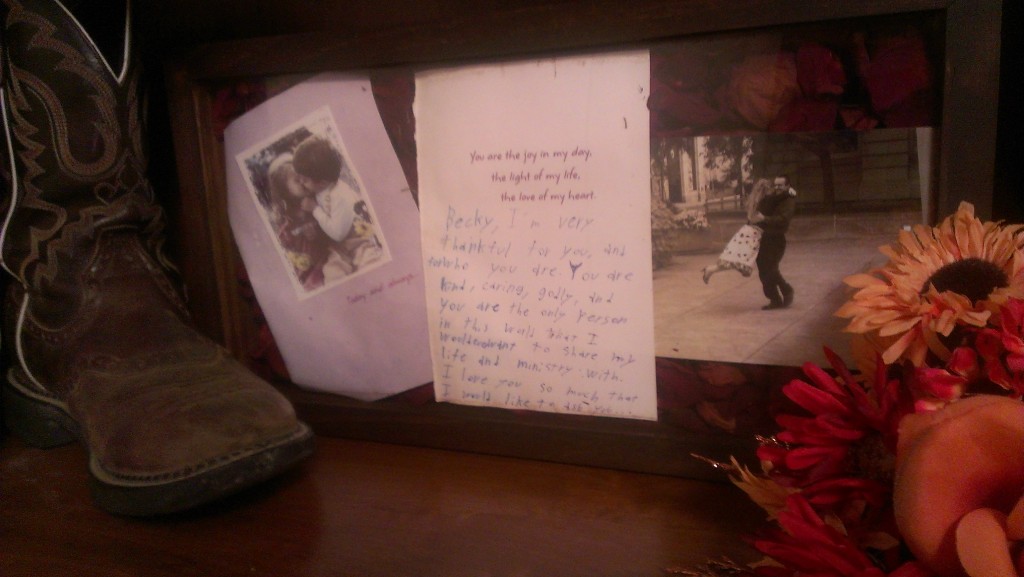 And of course… even if you can't keep them all, just snap a photo of them and you'll have them forever. 🙂 I still think I may be missing a few though!
What creative things did you do with your special flowers?
________________________
Blog Hops & Link Ups