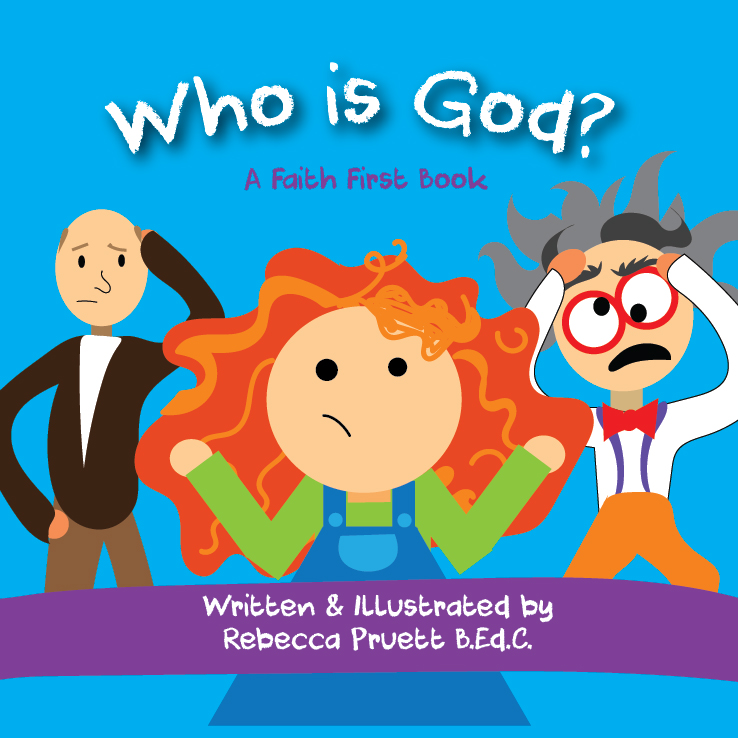 Children's Book Release: WHO IS GOD?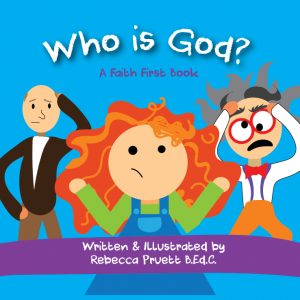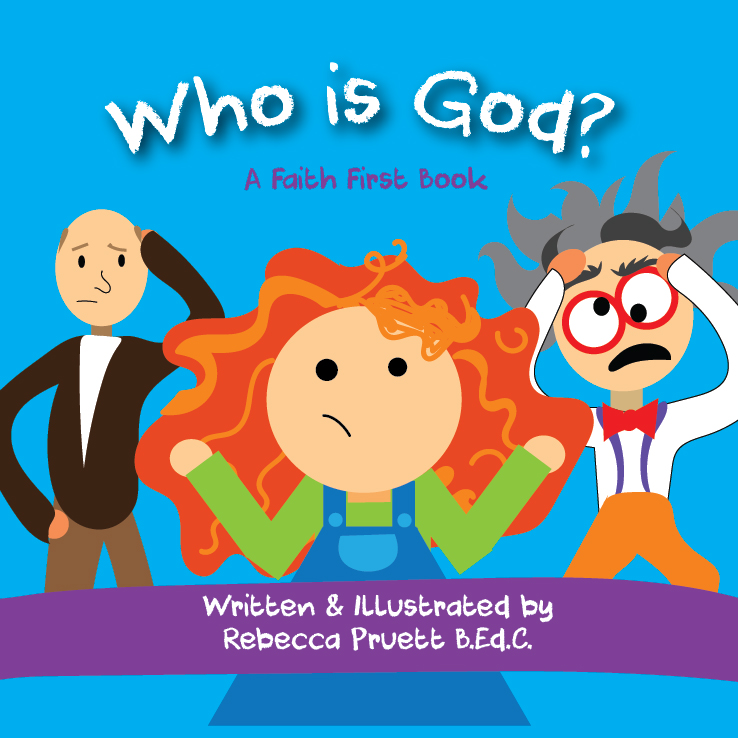 If there is one topic on this earth that I am passionate about, it is this:
The Character of God.
When I was little, a general guide to prayer was issued to my Sunday school class that has, in its simplest form, aided my prayer life ever since.  The tips learned back then were a useful tool for the lacking attention span of childhood and remain so with the weighty distractions of adulthood. The formula was simple. Worship, praise, intercede, request, worship.
At some point, I inquired what the difference between worship and praise was. The answer seemed simple enough. Worship is thanking God for Who He is. Praising, is thanking God for what He's done. The only difference that made in my prayer life however, was that now instead of saying "I thank You! I praise You!" I started adding "Thank You Lord for Who You are…"
Every time that phrase was uttered from my lips I felt a desire to know what that truly meant….
It seemed so ambiguous and it didn't do much to improve my prayers… except…
It burned a question into the deepest fibers of my heart… one that completely transformed my life, reshaped everything about my prayer life, and revolutionized my walk with God.
That question ultimately led to an ambition to write the children's book, Who is God?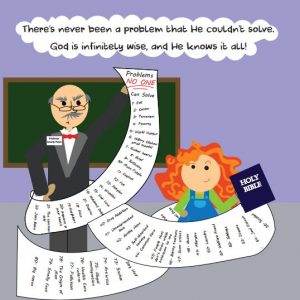 The question, obviously wasn't from a completely ignorant standpoint. Having been a Christian for many years I knew the general concept of the Creator of the Universe Who sent His Son to die that we may have eternal life… But to know Him… to know His character… similar to how I know the attributes that comprise the people I love in my own life… like my Dad, whose known for being a hard worker, and my husband who is known for cheerful virtue.
To be completely honest, it wasn't until my early 20's that the answer began to truly unfold. The question seemed too daunting to explore and all throughout life I was taught that God was something we are not supposed to know or understand. To attempt to was basically portrayed as an arrogant or conceited ambition…
But that's silly… because the Bible is filled with information about God.
I agree that God is so vast that we, as mere people, will NEVER fully grasp Him…. But… that does not mean we are not meant to get to KNOW Him.
It's become more apparent to me through the years that many people have misconceptions about God…. Or… more accurately put – they live with deceptions about the character of God that the devil has planted and watered in their minds.
For me, it was a pervading belief that God was spiteful and waiting for me to mess up so He could beat me with a giant club. I lived in dread that God would kill me if I made the slightest error… That He may wait until the second I slipped up to kill me, so He could send me to Hell.
There are things, times, places, situations that created those false ideas in my mind. Just like there are for the millions of others who think God is something He isn't. There are people who think God is mushy gushy love; love, peace and free stuff, like the hippies. There are people who think God is like the absentee father; never there and doesn't care. There are people who think God is a vending machine, or a mystical presence, or within everything. The possibility for lies the devil can make a person believe about God is endless, but…
I believe there was someone in the background praying that God would reveal His true character to me… and He did. And He used a precious country church to do it. As God spoke to me through this group of people, the shades were lifted, layer after layer. I began to learn… finally…  Who God is.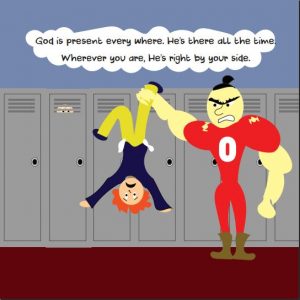 I learned that God is Omnipotent…. That there is nothing in my life, or in this world that He cannot fix. That nothing is bigger than Him or beyond His control… That God is Omnipresent…. That there will never be a place that I will be that He does not know precisely where I am. That God is Omniscient…. That He knows EVERYTHING… that when people lie, God knows the truth… That when I have a problem, God knows exactly how to solve it. That God loves us, that He is merciful and just…. That He is a healer and a deliverer, a defense and a refuge…. That He's a teacher and that He is good… That He never changes… that He's my friend.
The list goes on and on…
My prayer life came alive because worship had an incomprehensible depth and meaning to it after that. My clueless "I worship You for Who You are…" was replaced with insane gratitude as I prayed, "God, I thank You that You are All-Powerful… that nothing in this world is too big for You! I thank You that You are MERCIFUL… that my sins are forgiven because You love and care about me, and have made a way for me…" and so forth…. Who He is has MEANING in my life and it is personal to me, and that application in worshipping, is effortless.
As God has revealed so many things about Himself through His Word, I've been burdened for those that carry their misconceptions with them… My heart has broken for those who have grown into adulthood with lies about God… distortions about His character… and I wanted to do something to help change that.
God laid this children's book on my heart… a book that explores the attributes and characteristics of God… that is simple enough for a child to grasp… but inspiring even to the adult.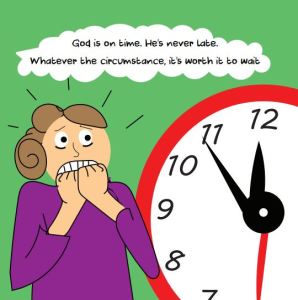 Recently, I launched a preview to my small group of friends, who pre-ordered books in order to help me purchase inventory. I'm happy to announce that today I was able to order my first run of books, and, open the website for people to order it online. My goal and special prayer is to get this into the hands of as many kids as we can and instill early on the truth about God, so the devil cannot twist and convolute His character as they grow older.
Who is God? is designed to encourage children to build a relationship with Him through prayer and His Word. Aspects of our Creator, found throughout scripture, are displayed one after another with clever rhymes. One of the greatest wonders of our faith, that keeps the minds of Theologians spinning, is displayed with a simplicity that even children can understand.
The book is a 38 page paperback with bright vibrant illustrations, perfect for bedtime reading or a springboard to deeper conversations. We hope to continue the series with related fundamental doctrines, such as salvation, the Holy Ghost, prayer and God's Word, but we need our friends to help us pray!
If you're interested in purchasing a copy, you can use this link:
https://www.createspace.com/6792253
If you see me often, you can purchase in person. (If you already ordered I'll have it to you as soon as the books are in my hands!) If you'd like more information or are interested in purchasing in bulk for ministry purposes, discounts are available by emailing FaithFirstBooks@gmail.com. If you'd like to help sponsor free distribution to church or missions related works, you can donate to the work here, or contact us at the above email. If you are interested in selling for commission, let us know! We can work something out! God knows that I am NOT a salesperson, but God has blessed a number of people with that tremendous quality.
I want to thank everyone for their support! Please keep the work in prayer as we endeavor to do what God has laid on our hearts!
Love and appreciate you all!