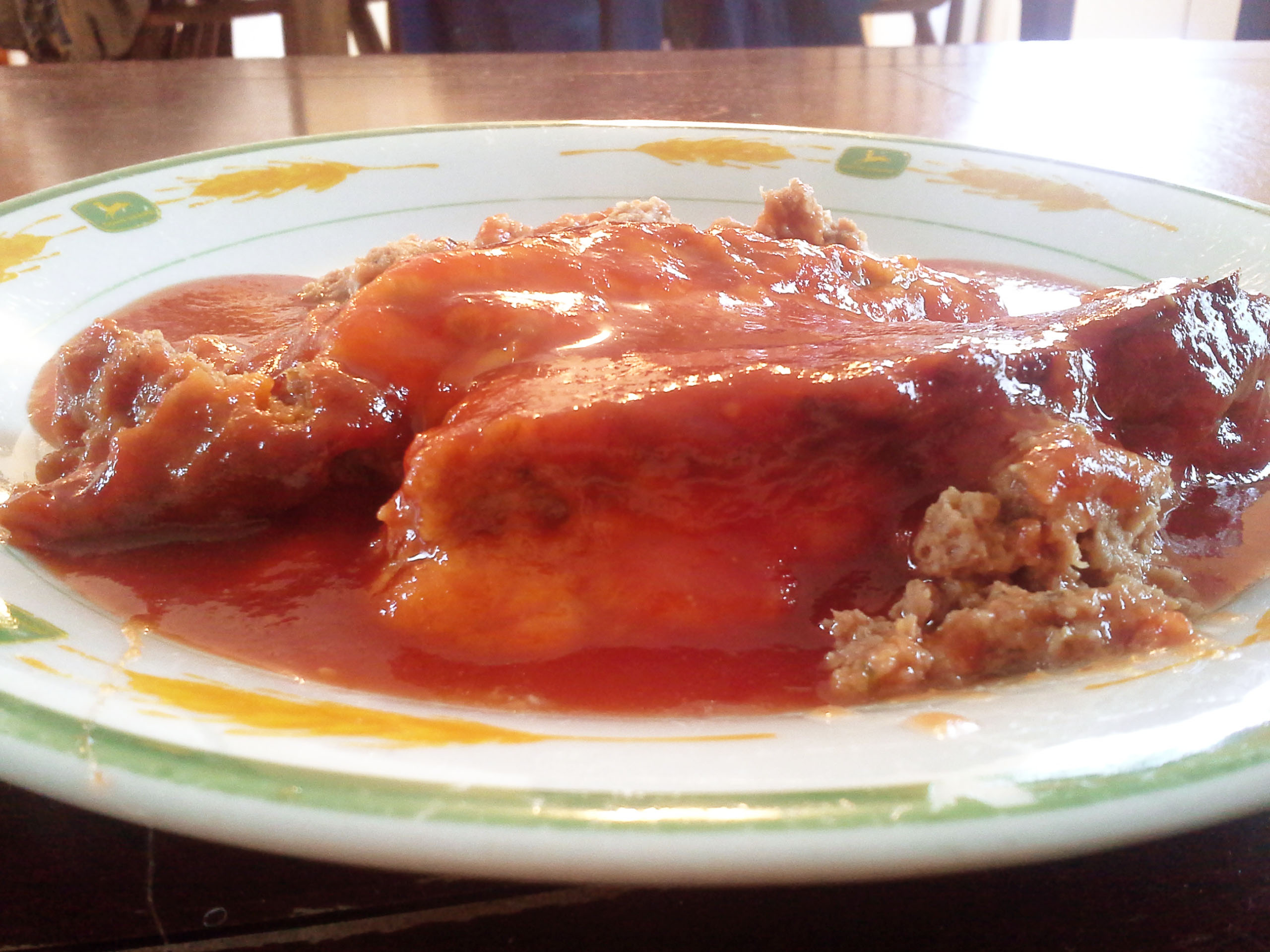 Cheesy Sweet and Sour Meatloaf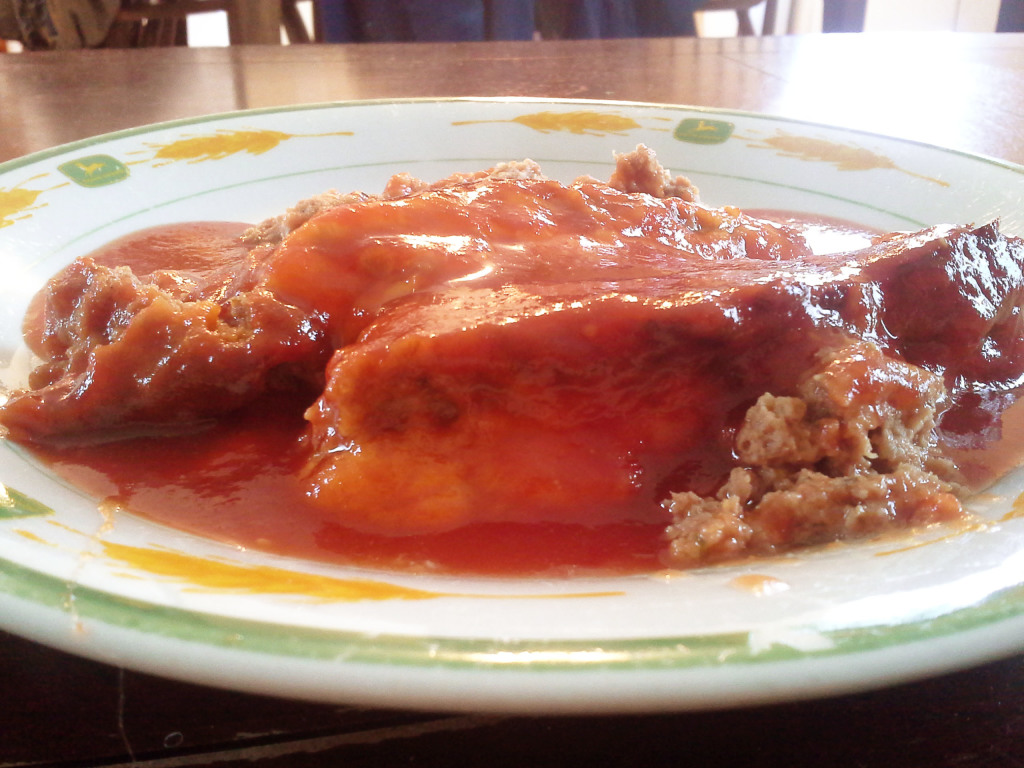 I bet if you asked my mother if she ever thought I would like meatloaf, it would be a resounding "never." I don't think she ever made meatloaf, and it's a good thing because I probably wouldn't have touched it with a ten foot pole. But, sometimes, you just have to find the right tweaks and combinations to transform something into deliciousness. This is a prime example of that. This recipe is the golden exception when it comes to meatloaf. It's actually one of my favorite meals and even my husband, who is very leery of meatloaf because of the potential for under cooked meat, is all on board with this one.
I happened upon this gem by practicing polite manners. Lol. I was at a friend's house just as they were serving up dinner and I was asked to stay and eat. For a picky eater, this is one of the single, solitary most horrifying things that can happen to you. You have to be polite and accept the invitation, but what does that mean you will have to eat? That evening as I sat down and my eyes spotted… *gasp*… meatloaf, fear struck my innermost soul 😯 . My thought that evening was "how am I going to do this?" But… determined to be polite and courteous, I sat and ate… and was pleasantly surprised with this delectable dinner. Meatloaf… of all things. Years later as a wife, it was one of the first recipes I looked up online. It took me awhile to find a recipe to work off of that was close enough to the legendary dinner my pal served that night but here it is. Now, with my own little tweaks, it's time to share it with you!
By the way, don't feel like you have to double or triple the sauce! I already did it for you! LOL! It's the best part. Why on earth recipes never include enough sauce boggles my mind! Cooks, quit being stingy!
Ingredients:
| | |
| --- | --- |
| 2 pounds of ground beef | 1 29 oz. can of Tomato Sauce (separated) |
| 1 cup of Italian bread crumbs | 1/4 Cup and 2 TBS of Packed Brown Sugar |
| 1 ts. salt | 1/4 Cup and 2 TBS of Apple Cider Vinegar |
| 1/4 ts. black pepper | 1 1/2 Cups White Sugar |
| 2 eggs | 2 heaping tablespoons of Dijon Mustard (any mustard will work) |
| 1 ts. dried minced onion | 4oz. of shredded cheddar cheese |
 Preheat oven to 350 degrees F and in a large bowl combine the ground beef, bread crumbs, salt, pepper, eggs, minced onions and about 7oz of the tomato sauce (a little less than 1 cup).
Press firmly into a 5×9 loaf pan, pressing the center in and edges up to create a well for the cheese and sauce.Bake at 350 degrees F for 40 minutes.
Meanwhile, combine your remaining tomato sauce, brown and white sugars, vinegar and mustard in a sauce pan over medium heat. Bring to boil and remove from heat.
After meatloaf has cooked for 40 minutes, pull it out, drain any fat off it, and sprinkle your cheese over the top. Place it back in the oven for 5 minutes to melt the cheese.
After cheese has melted, pull meatloaf out again and pour just enough sauce over the top to saturate and submerge the meatloaf. You'll save the extra sauce and serve it with a ladle over individual slices! It's the best part!
Put that cheesy saucy loaf back in the oven for 20 more minutes.
Enjoy!