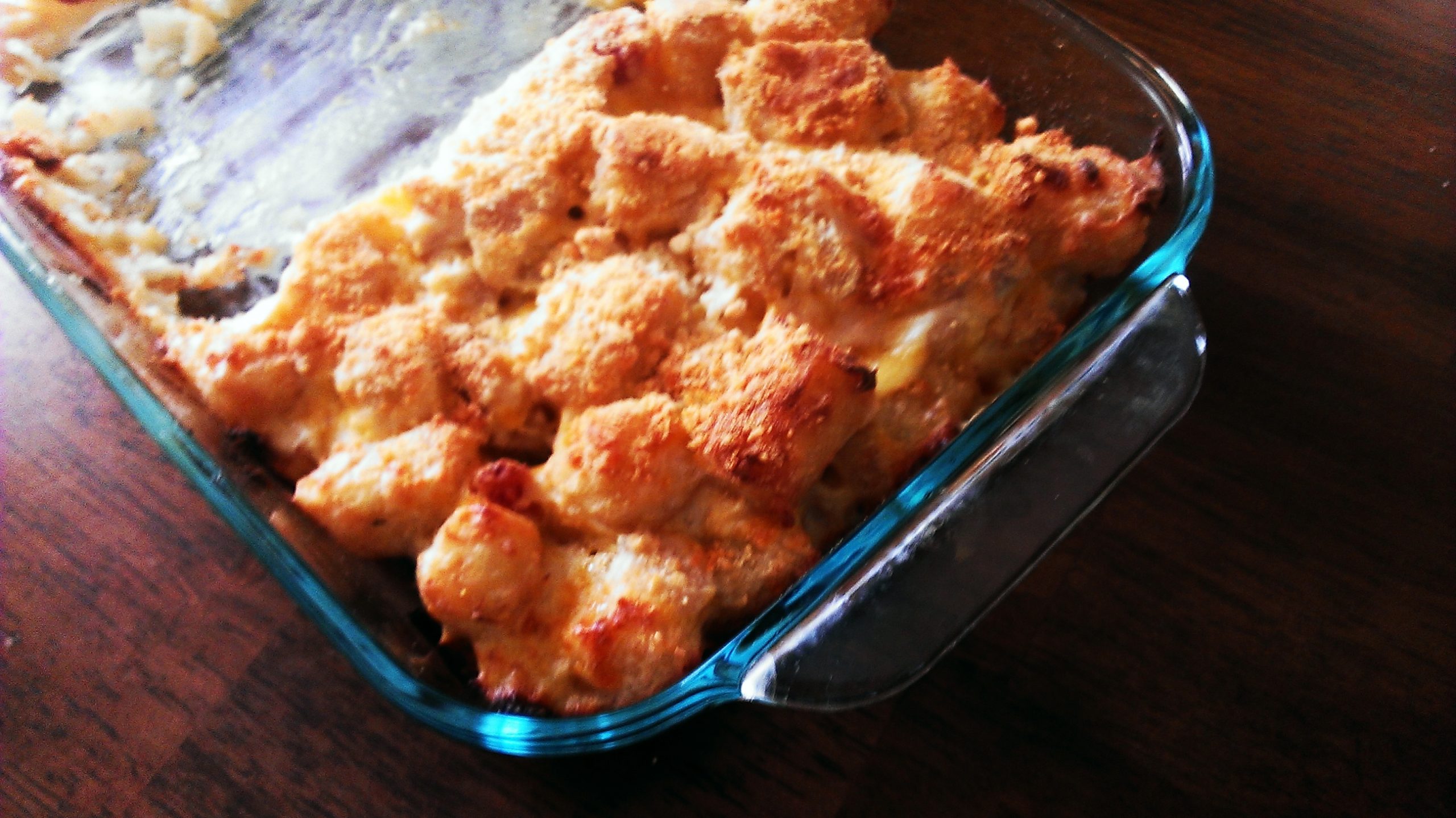 Cheesy Ham & Hashbrown Casserole
In a perfect world I would make my husband breakfast every morning. He would start his day like a King with a platter of wonder before him. But… we don't live in a perfect world. We have busy schedules and time does not permit such royal treatment. There are times for the occasional special breakfast that requires time and attention to detail, but most days its cereal or…. cereal. I know that gets kind of boring so I do try to make up for it here and there.
The most helpful recipes are those that I can whip together or mix up the night before, and pop into the oven in the morning while we get ready. This one in particular works out great for us. It has only a handful of ingredients, and it's super quick and easy to prepare. I throw the ingredients together and pour them into a casserole dish the night before. Hubby gets up at 7:00AM to get ready for the day and turns the oven on to get it warmed up. I get up 15 minutes later and pop the dish in the oven. I get ready just as I always do. 1 Hour later I pull the dish out and we both sit down to a kingly breakfast, eat, and head out the door. It fits so neatly into the schedule that there is no sacrifice involved to make it happen. And, it's a great way to use up leftover ham or ham steak.
CHEESY HAM & HASH BROWN CASSEROLE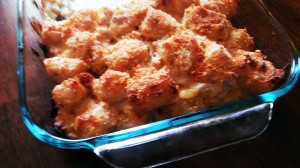 INGREDIENTS:
16oz of frozen tater tots
2 cups (or whatever you have available) of diced cooked ham
1 (10.75oz) can of condensed cream of potato soup
8oz. Sour cream
1 cup shredded cheddar cheese
3/4 cup grated Parmesan cheese.
 Directions
Serves 6
Preheat oven to 375 degrees F (190 degrees C). Lightly grease a 9×13 inch baking dish.
In a large bowl, mix hash browns, ham, cream of potato soup, sour cream, and Cheddar cheese. Spread evenly into prepared dish. Sprinkle with Parmesan cheese.
Bake 1 hour in the preheated oven, or until bubbly and lightly brown. Serve immediately.
What are some quick and easy breakfasts you depend on?
_______________________________
Blog Hops & Link Ups