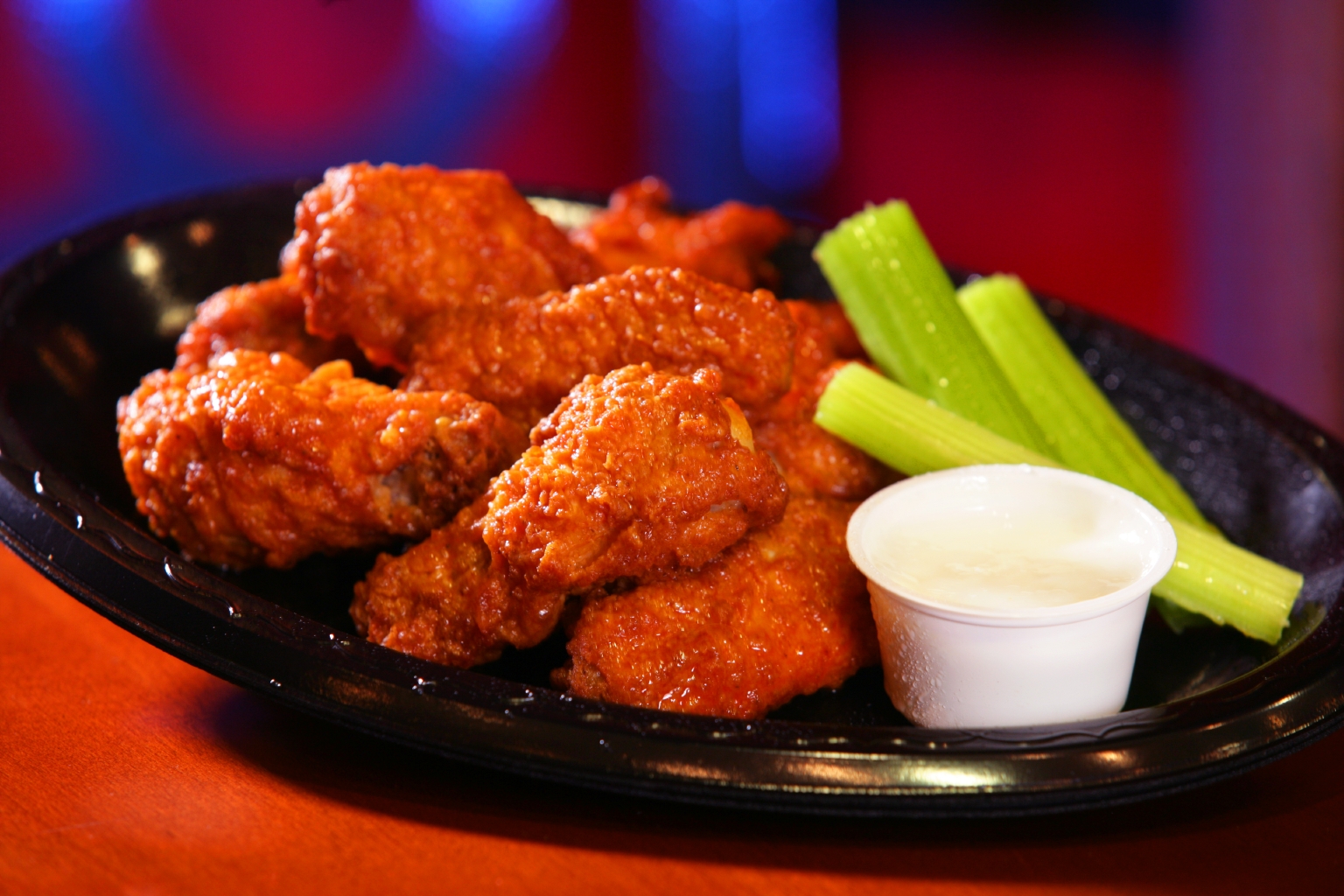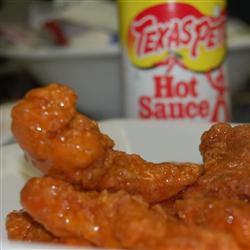 YUM!  These are just like eating them out of a pizza shop or restaurant! And so much cheaper!!!
Before these, I had never fried chicken before. This recipe was so enlightening and made me feel like fried chicken recipes were not so far out of my league as I once believed. A tip for frying anything with breading: Double dip in batter and breading and refrigerate for at least 20 minutes prior to frying. This helps the batter stick better to the chicken.
Ingredients:
oil for deep frying
1 cup unbleached all-purpose flour
2 teaspoons salt
1/2 teaspoon ground black pepper
1/4 teaspoon garlic powder
1/2 teaspoon paprika
1 egg
1 cup milk
3 skinless, boneless chicken breasts, cut into 1/2-inch strips
1/4 cup hot pepper sauce
1 tablespoon butter
Directions:
Heat oil in a deep-fryer or large saucepan to 375 degrees F
Combine flour, salt, black pepper,  garlic powder, and paprika in a large bowl. Whisk together the egg and milk in a small bowl. Dip each piece of chicken in the egg mixture, and then roll in the flour blend. Repeat so that each piece of chicken is double coated. Refrigerate breaded chicken for 20 minutes.
Fry chicken in the hot oil, in batches. Cook until the exterior is nicely browned, and the juices run clear, 5 to 6 minutes a batch.
Combine hot sauce and butter in a small bowl. Microwave sauce on High until melted, 20 to 30 seconds. Pour sauce over the cooked chicken; mix to coat.
What are your favorite fried chicken recipes?
_______________________________________
Blog Hops & Link-Ups