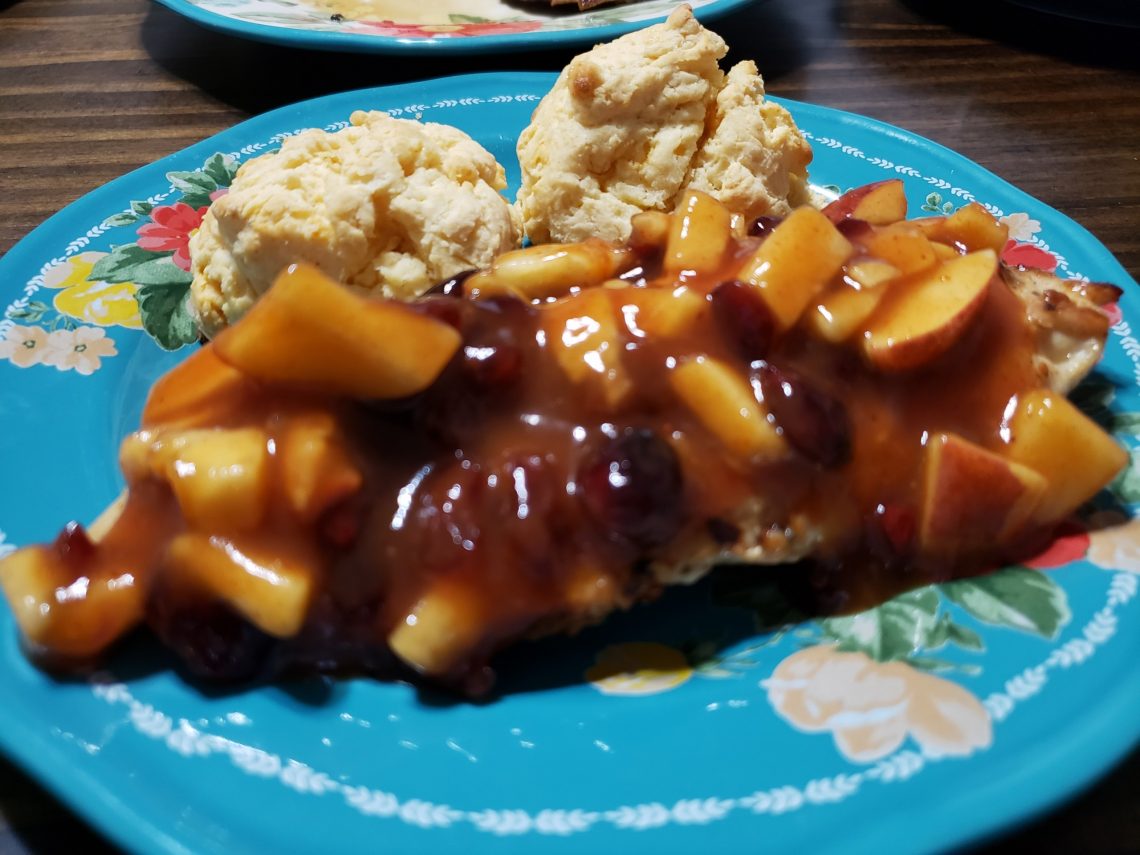 Better than Cracker Barrel Apple Cider BBQ Chicken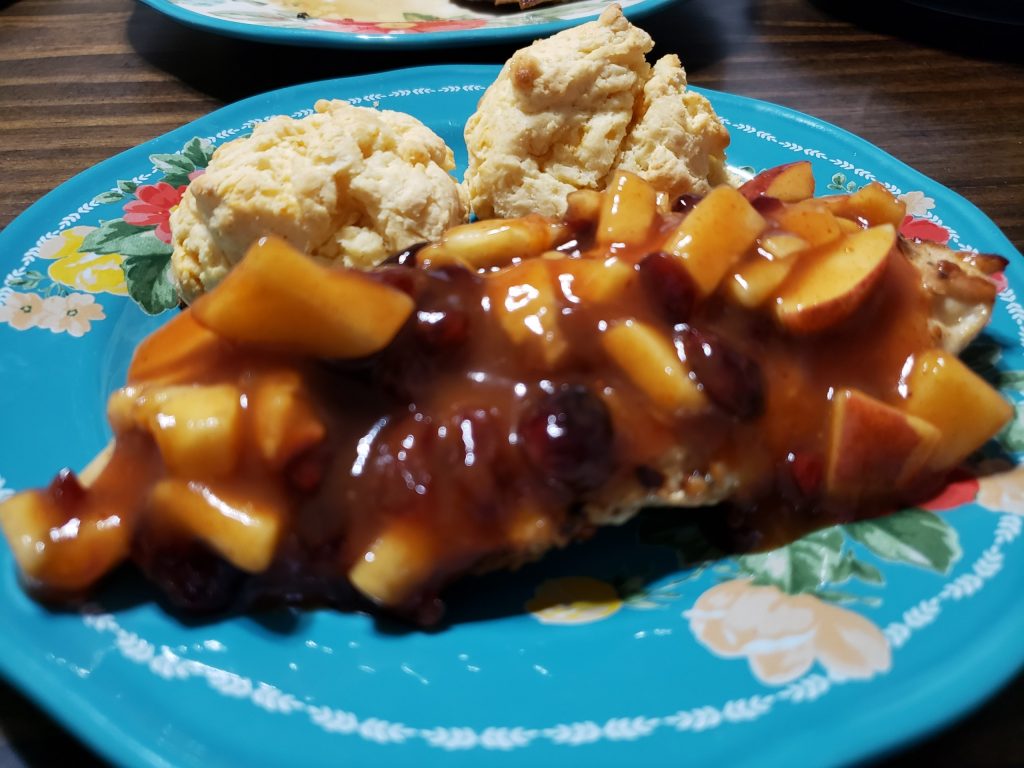 So…. all good things come to end, right?
NOT THIS ONE Y'ALL!
My husband and I were at Cracker Barrel a couple weeks ago and we discovered…. TO MY HORROR… that they had discontinued their Apple Cider BBQ Chicken! SAY WHAT?!
Well… when a restaurant discontinues my favorites I do not rest until I have figured out how to make something equally delicious at home. So that's what we did. After tweaking and mashing a few recipes together, this is what I came up with. BETTER than Cracker Barrel Apple Cider BBQ Chicken.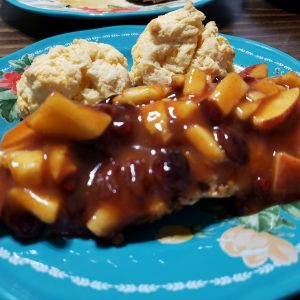 Better than Cracker Barrel Apple Cider BBQ Chicken
Cracker Barrel discontinued their Apple Cider BBQ Chicken…. this kicks it up several notches with a thicker, heartier chutney and more flavorful seasoning!
Ingredients
Chicken Breasts
3

Chicken breasts

(halved and tenderized-Makes 6)

Salt

Pepper

Smokey Mesquite Seasoning
Apple Cranberry BBQ Chutney Sauce
1 or 2

Medium Gala Apples

(diced)

1/8

Cup

Sweetened Dried Cranberries

3/4

Cup

Apple Cider

1

TBS

Flour

2

tsp

Worchestershire Sauce

1/2

cup

Ketchup

1/2

cup

Packed Brown Sugar

1/2

tsp

Paprika

1/8

tsp

Cayenne Pepper

1/4

tsp

Chili Powder
Instructions
Coat a frying pan with oil and heat on medium heat.

Lightly salt and pepper each side of your chicken breasts, then sprinkle Smokey Mesquite seasoning on each one.

Place each chicken breast in the pan and cook about 5 minutes on each side, or until internal temp is 165 degrees or higher.

While chicken is frying, place apple cider in a medium sauce pan on medium heat. Whisk in flour.

Add remaining ingredients and stir until it boils and thickens slightly.

Throw in the diced apples and dried cranberries. (Alternatively, you can saute these with the chicken! It just depends on whether you want soft warm cooked apples, or a fresh crunch! I prefer cooked, my husband prefers crisp and fresh!)

Place chicken on individual plates and pour sauce over each chicken breast! Pairs well with biscuits and homestyle Mac & Cheese! ENJOY!