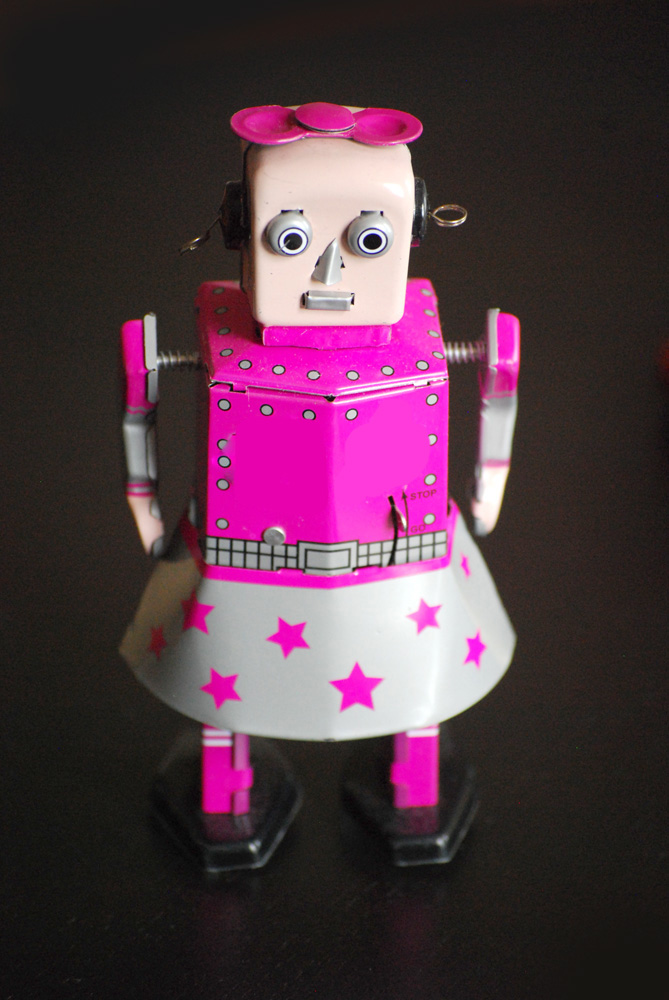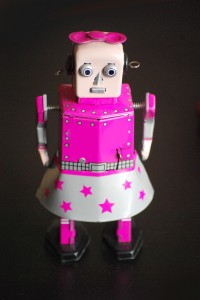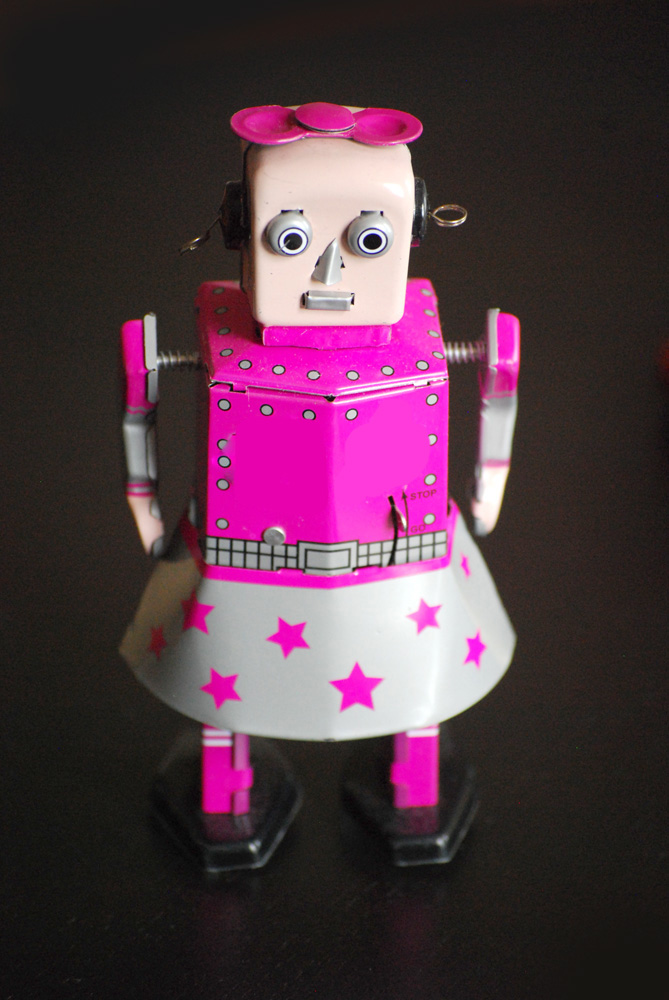 This past week I discovered the joys of "Link-Up Parties" and "Blog Hops". What fun I had surfing through all the insightful posts all over the blog world. I learned a lot of great things, saw some pretty cool recipes that I intend to try, and I was challenged by not only the blogging standards, but the lessons that were taught by many of my fellow Blog-Hoppers. It re-energized my ambitions to write and to continue to share the things I am learning and living every day on my journey as a wife.
There was one thing though that piqued something buried deep in the long forgotten corridors of my brain. An incident and its memory abandoned in the eternal past of my teenage years. I allowed my mind to meander back to that ever-so-bizarre incident and jog a few of the lessons I learned then to the forefront of my mind.
It all started with a "friending" of some sort on social media with a woman I had never met. Friend requests were never something I took lightly, and I was cautious about the people I allowed in my online world. My general rules of thumb were:
Do I know this person in real life?
Do I know them enough that I should keep in touch with them?
This woman did not fit either category, but we had something very important in common. Before I accepted her friend request, we exchanged messages concerning some events and I quickly learned that she was an avid fan and supporter of something I championed and poured my life out for daily.
I liked her. I thought she would make a great friend.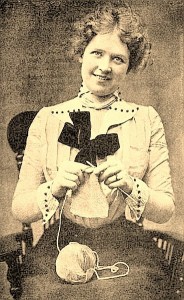 The more we conversed the more I thought she was a great role model. She had a bundle of children and she always had all these tips about life and keeping things together. In my mind, she was a Proverbs 31 victor. Her posts always reflected a diligent wife, housekeeper and mother.
I looked up to her because she was something I aimed to be one day. As a young lady hoping to be a godly wife one day, I inwardly rejoiced every time I acquired a new "woman of God" to look up to.
Then one day things changed. Out of nowhere this lady went absolutely ballistic on me. She accused me of a number of things, called my superiors and complained about me, ripped me to shreds publicly, and then… completely turned her back on the thing she claimed was so dear to her. I was shocked and totally blind-sided.
I was grateful that my superiors were able to ascertain that I did nothing wrong, but it became quickly evident that this lady was not the person she portrayed to the world. She clearly usurped her husband's authority and defied her pastor. There were people that knew her in real life, that explained to me, "this is not someone you want to form an alliance with" and delicately explained why. As I explained my awe and that this person seemed to be a godly, upright woman… straight out of Proverbs 31, they explained that this woman was anything but that. If you were to walk into her house on any given day, you would find a filthy unkempt home with children running around like wild animals with no discipline or guardianship, no profitability and this so-called Proverbs 31 woman would be at her computer portraying herself as a model wife and mother.
I was so disturbed and distraught by this. The conversation closed with the statement that, "people's true likeness doesn't really transfer over a computer."
From that point on in my life, I have observed that so many times, it is those women online portraying themselves to be conquerors of wifely perfection, who… when you walk into their home, you find an entirely different story.
While I was perusing blogs this week, I discovered a LOT of great blogs with women who were keeping it real. I found several I will keep reading in the future.
There were some though that I noticed painting that image of perfection and I couldn't help but wonder about how the "internet likeness" matched up with their true likeness.
"Look at my perfect house."
"Look at my perfect family."
"Look at how well I manage meals and chores and duties."
"Look how bright my children are and see all the things I have taught them."
"Look at all my beautiful, incredible crafts that never take away time from what I should really be doing."
I call them "virtual wives".  They may be a model wife online… but what if you came to their house? Would they meet you on the door step outside?  Do they keep their blinds closed at all times so you can't see the mess inside? Does their husband feel as loved, respected and appreciated in real life as she seems to portray on the web? Do all those crafts and projects make her extra-industrious, or is she neglecting everything else that should have come first?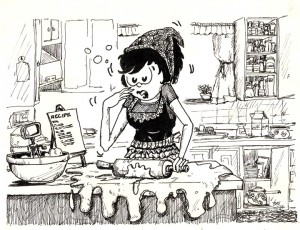 My journey through blog world this week reinforced my ambitions within my own blog; not to paint a picture of something I am not… EVER. Read through my posts. You will see confessions of dishes piling up, mis-prioritizing time, laundry backed up to Hong Kong, supper flops, and a struggle through attempts of all manner of wifely duties. As I learn, I write about what I am learning… some tips I've discovered, a recipe that has become a golden nugget, times where self rises up and makes me forget my purpose and role, and…. many moments where I am too weak to press on but God strengthens me.
One day, I hope to have a daughter, or maybe if that never happens, a young girl who needs a mother figure. What I don't want her to learn is the need to achieve unattainable perfection that will breed frustration and confusion. I don't want my little girl to grow up masking herself under a cloak of lies because the only way she can live out "Proverbs 31" is in a virtual world. I don't want to raise a daughter to feel like she is failing miserably because she cannot attain something that no one is really attaining.
I want my little girl to understand that being a wife is a learning process. It's a journey of self-sacrifice, and imperfection. It's a world where you are always growing and discovering, and finding ways to improve. I want to raise a little girl to be a good wife…  a real wife…
So… don't be surprised if you never see immaculate photographs of my latest outdoor projects, or step by step series of my flawless steak salad (it doesn't exist). I may never have a "clutter-free" world or a solution for every missing ingredient, or… décor that blows your mind. There may always be a handful (or tower) of dishes in my sink. I'm working on that…
I plan to keep things real and honest because I want my daughter(s) to be real and honest.
In fact, if you ever see me drop out of blog land for brief periods of time, I'm probably taking some time to focus on the real wife life… improving some areas where I slack, or attending to details I missed and should have noticed before.
Being a "virtual wife" is an easy trap to fall in to. Sometimes blogging gets extremely exciting for me and my mind runs wild with things I could write about… it's really easy to devote more attention to portraying a model wife than being a model wife…
But…  my whole goal here is to become a better wife.
If the young ladies and wives and to-be-wives read my blog and learn something… I certainly hope it is never "how to be a virtual wife." If anyone learns anything from me… I hope they learn how to be a real wife.


_________________
Join me on Wednesdays for our "Wifey Wednesday" Link-Up Party! We would love to see your posts!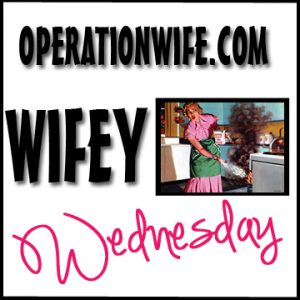 ______________________
Blog Hops & Link Ups
&
 Growing Homemakers, Anything Goes Link-Up, Walking Redeemed, Graced Simplicity, Think Tank Thursday, Faith Filled Friday