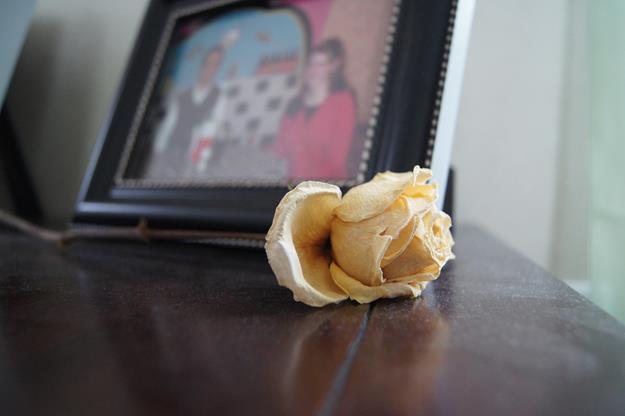 A Single Yellow Rose – A Reminder to Keep God First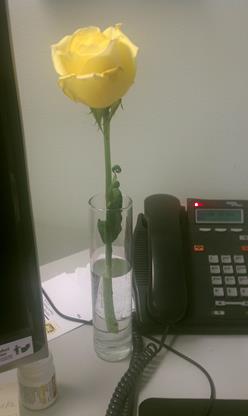 On Valentine's Day 2012 I found the token of a promise in the presence of a single yellow rose sitting timidly on my desk, crowded by piles of ministry-related work. Prior to its appearance in my overly cluttered office I had been a single girl, in my twenties, struggling with the same general fears that plague any single girl's heart. Let's face it. As strong as we try to be, sometimes that road is harder than what we allow others to see. I loved my life, the people in my life, and the work that God had set before me. I sought above all, to lead a godly life abandoning myself to the ministry. But, like any girl, I dreamed of loving and being loved by a man… and not just any man… the RIGHT man.  I had hopes of marrying my first boyfriend, so that he could have all the love I had ever possessed to give. He would be the first to hold my hand, the first one to tell me "I love you", and he would get my first kiss. I didn't want just anybody to get these things. My greatest hope and desire was that the man I married would be the only man alive that would ever experience those priceless treasures from me.
I held out long and hard for that beautiful love story, and asked God to allow this dream to unfold in my life. Years and years passed and I will tell you that I was no stranger to the lies the devil will attempt to deceive you with. I had good friends tell me I was 'unrealistic.' Almost all of my friends had married and started families and that nagging voice in the back of my mind wondered if perhaps the Lord "forgot about me".  I had well-meaning individuals try to analyze my solitary existence and 'fix' whatever they deemed to be the 'problem.' I had people try to set me up with total losers just because they didn't want me to bear that stigmatized label, "single". When I was in the center of all of this I purposed in my heart to never forget the heart of the single girl, to treat any I knew tenderly, and to encourage them in their faithful pursuit of God's will. When God answered my prayer, I was going to aim to be an encouragement to those that are still waiting, ever-so-patiently, for God to fulfill Hs purposes in their life. I know that even though you walk forward with determination to follow God's plan for your life, you will come face to face with questions, fears and doubts.
Valentine's Day was generally a day I religiously ignored. It's only natural to want to "be loved" but there were much more important things in life than letting the extravagant displays of romance and girls swooning over the lavish gestures get to me. Last year though, I did not ignore it. Instead, I observed these girls and rejoiced in their happiness. I did not expect to receive anything myself that day since Mark and I had only started talking 3 days before. I was more than content with that. A seed of hope had been planted in my heart that God had begun what would be the answer to the many tender prayers that the years had accumulated, and that was all I needed.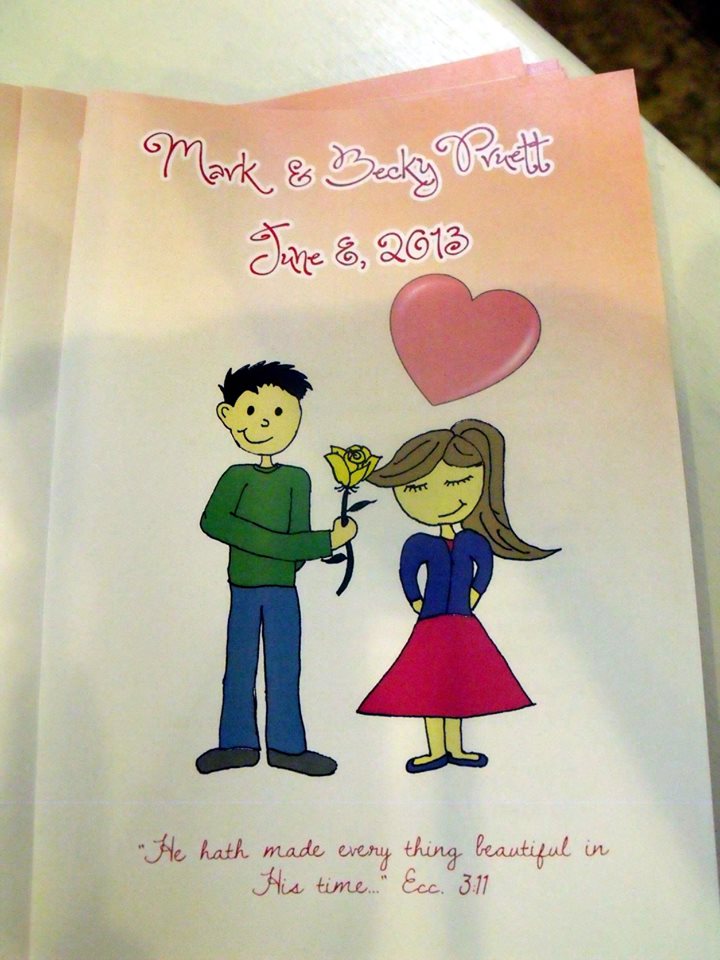 I walked through one boisterous display of Valentine love on my way into my office; balloons, roses and petals strewn everywhere, a giant love letter on the wall, and candy hearts sprinkled across the desk.  It caused quite the stir and commotion among those present and we all laughed about the scale of it. I slipped back to my office to set some work on my desk, and there, sitting next to my phone, was a small vase holding a single, yellow rose, presenting its beauty with a meekness that was breathtaking. While all the noise and clamor of exuberant reactions from that giant display of affection was going on only a few feet away, I stood in my office quietly admiring this unassuming little flower. It was so much bigger than its presentation. It was a mark of God's promise, just like the rainbow was to Noah. It was the first flower I had ever received from a man in my entire life, and it was presented with such unruffled humility that no other display of affection, no matter how flamboyant, could hold a candle to it.
When the flower dried, I kept it and placed it on a shelf in front of a picture of Mark and me at the Valentine's Banquet. As our love has grown and strengthened, that rose has been a constant reminder of God's faithfulness. When your life is His, with no restraints, conditions, or stipulations, He is remembering you, preparing greater things than your mind can even fathom or dare to request. It's a reminder to keep God first, no matter what the cost… no matter how scary, intimidating, or sacrificial it will be. I think about those fancy Valentine's gifts, and all the times the experience of "love" looked so alluring while I was working hard, all by myself. It reminds me that in the hour of loneliness, God has never left my side. It reminds me that when I want to settle, to push past myself, and hold out, because God will honor the sold-out vessel.
On our wedding day, I didn't throw a bouquet to all of the single girls. We gave it and the garter to the couple that had been married the longest to honor the years of commitment in a world that has forgotten what "till death to us part" means.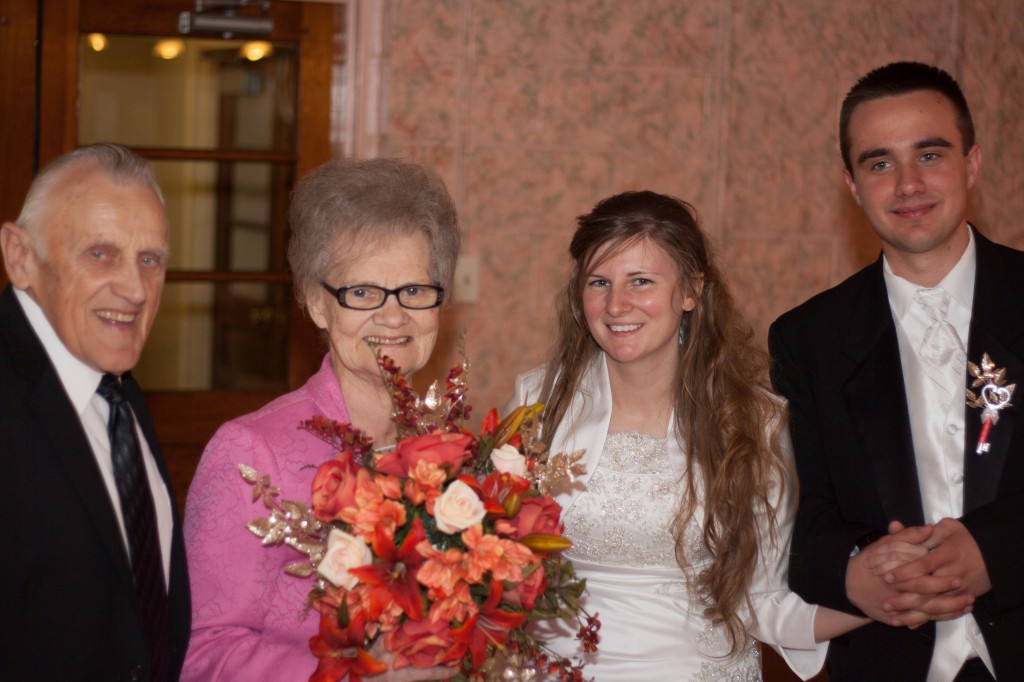 My heart is with the single girl though, not only because I've been there, but because I've watched as so many threw in the towel, gave up on the wait, and settled for "second best".  I remembered them on our special day, and gave each one a copy of this letter, and their own yellow rose in hopes that they too, would keep it and be reminded to put God first, pursue His will above all, and trust Him with complete abandonment to self.
If you are reading this today, He WILL give you the best if you are willing to wait patiently for Him to have His way with your life. My heart is with you while you work and wait. Trust Him and lean on His promise!