This post may contain affiliate links, which means I may receive a commission, if you make a purchase by clicking on the links on this page.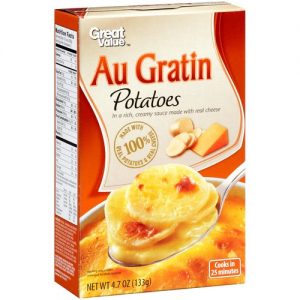 Before I got married,
(and after… eh… who am I kidding? And still….) cooking was (is) such an intimidating process. I tend to be a bit of a perfectionist in certain areas, (If you saw our storage room you would think I was totally lying about this, but notice, I did say "certain".) and anything less than that can sometimes feel like failure to me. Cooking was one of those things that if it involved a short-cut or was "simple" or even "quick" somehow it wasn't… perfect. I wasn't doing something right. It felt like…. well…. cheating.  The greatest problem with this is that believing it had to be a difficult task made it unapproachable. There were nights I did not fix anything at all because it was so daunting.
Thankfully I have now discovered that a great deal of dinners are actually designed to be both quick and easy… and short-cuts are not cheating when you both carry an over full-time schedule. They are not only a blessing, they are necessary at the very least, every once in a while.  When the decision comes between short-cut or nothing, I'm sure your husband will not mind a short-cut.
Well, that brings me to my favorite short-cut. Au Gratin potatoes… in a box! I love a good serving of Au Gratin potatoes, and my husband will not turn them away either, but…
I have tried the "no short-cut version" of Au Gratin Potatoes.
It is HARD and TIME CONSUMING. And, they weren't as good as my $1 box of Great Value Au Gratin Potatoes from Wal-Mart. Oh, and they have SO MANY options! My favorite is the "Three Cheese" variety.
YUM!
Don't get me wrong. I still have every intention in the world of learning and perfecting a real-deal Au  Gratin Potato recipe, but… one step at a time. Hey, if you don't know how to cook, you won't learn it all in a day!
Start simple!
For now, and until I figure that one out, these are my quick go to. An Easter worthy ham and Au Gratin Potato meal for two, for under $5 and ready in less than 30 minutes!
Now, first of all- let's get the ham discussion out of the way. If there is only two of you (or two of you and tiny mouths to feed) an entire ham would be a waste of time, energy and money. Get a ham steak! They are relatively cheap, about the portion size you will need, and so simple to fix. Besides that, you can use the leftovers in a delicious breakfast solution, "Cheesy Ham and Hash brown casserole".
To do this dinner, start a pot with 2 cups water boiling, and follow the instructions on the "Great Value Au Gratin Potato" box. When you slip that dish into the oven, set your timer, and heat up the ham steak in a frying pan with some oil or crisco. All you need to do is heat it through over medium heat (don't let it get brown though or it will become tough. Yuck…) The great thing about ham is that is that its (usually) already cooked, which means you can't go too wrong here. No need to worry about poisoning your family with noxious bacteria from undercooked meat here! All you have to worry about is making sure the center is not cold, because… well… that's just weird when you're eating a hot meal.
When it's hot all the way through, you turn the heat way down to keep it warm, the timer will beep to tell you your potatoes are done, and voila! Dinner is ready and husband is very happy indeed!
I'm still on the lookout for an awesome Au Gratin Potato recipe. Do you have one you'd like to share?
What quick and easy dinners do you serve? Let us know!