This post may contain affiliate links, which means I may receive a commission, if you make a purchase by clicking on the links on this page.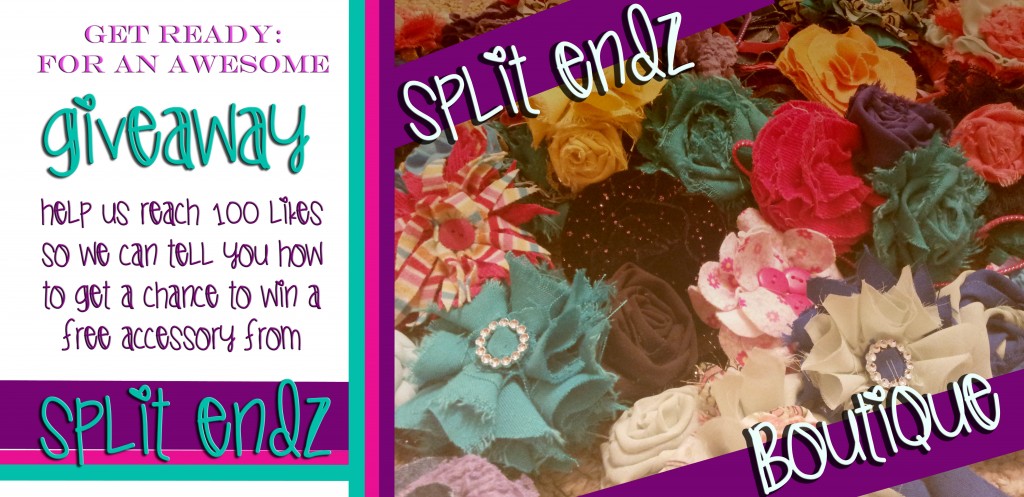 So, today I was talking to my husband about not knowing how to build momentum for product sales and he repeated the same line he has along.
"You have to advertise!"
Of course, I feel like I may get on people's nerves, but, nevertheless, I just thought I would remind my readers about the Split Endz GIVEAWAY! We need about 18 more "likes" on Facebook before we can begin!
With that, I also thought that I should give my readers a little update on life at the moment. I have no profound articles to share with you. Just a few details about a young married couple journeying through life.
Mark and I spent our last service at Midland yesterday, and we are preparing to move further south. On Saturday we leave early in the morning for Arkansas. I am excited but incredibly nervous, though I do not know why. My stomach is in knots just thinking about it!
He is lined up to preach two more services at local churches this week, so we are looking forward to what God will do for the congregations in each of them.
Other than that, I have been contemplating a break from Facebook. Or at least the sight of babies. As much as I love seeing them, I can go for weeks and weeks and never feel affected by it, and then… out of nowhere the sight of every baby or bump brings tears to my eyes. I feel the strangest confliction of emotions- joy and happiness for them, and yet a painful breaking heart for us.  As all of my "pregnancy contemporaries" are finishing their terms and being rewarded with beautiful bundles of joy, I think of my own due date and how close I would have been to holding my own child.
As time passes on, I have more and more reason to wonder if it will ever be a reality for me. And yet, tomorrow, I may feel completely fine, normal, and wonder why it affected me so much today. So…. I would appreciate the prayers of anyone who would remember me before the Father. I know He has a purpose for all things and one day everything will be clear in an instant, but in the meantime, I do welcome your prayers!
Currently, I am reading a great book I discovered in the parsonage called "The Calvary Road" by Roy Hession. I would recommend it to anyone. It is full of wisdom regarding brokenness, and the forfeiting of our "rights" at the cross so He may live through us in our daily action and conduct. If you are interested in reading that, you can purchase it here:
All that aside, I am super excited about getting Split Endz in serious gear. It is giving me something to focus on and put some energy into and… I'm really excited about giving away a free accessory! I have to watch myself- It's so fun to give things away that if I am not careful I will defeat the whole purpose!
Anyway, once we hit that beautiful goal of "100" likes we can put things in motion. 🙂
After you've liked our page, you may want to check out our Store Page or Etsy Shop!  We have something for every body and inventory is growing every day!  Also, I thought I would throw this out there since we are on the topic. If you have ever considered opening your own Etsy Shop,  DON'T make the same mistake I did and miss out on 40 free listings! If you use a referral, you get 40 for free, just like that. For your convenience, I have provided one for you below.
And… if anyone has any sales advice, experiences, wisdom, please share! I'd love to hear what you've got!