This post may contain affiliate links, which means I may receive a commission, if you make a purchase by clicking on the links on this page.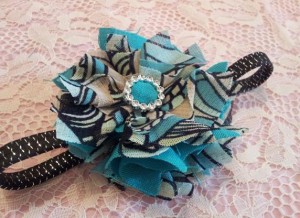 In my last post I mentioned the financial industriousness of the Proverbs 31 woman and I was, again, challenged by her example, so today, I'm putting forth a little bit more effort into "advertising" my latest project.
When Mark and I first moved to Missouri, he went out and got a job, and I started searching for ways I could generate a little bit of income as a stay-at-home wife.  Every time I searched through my brain for ways to make money, I came back to crafting. Heaps of inspiration would swirl through my head, but I kept running into the same problem over and over. Since we forsook all of our possessions to move here, I had absolutely no craft supplies. I would have to start completely from scratch and any craft would require an initial investment.
The only things I had were my sewing machine and a little bit of thread. Whatever I started with had to be something small, but what? I had zero resources, and almost no money to buy anything, so I began analyzing everything as a potential resource.
Something, somewhere, had to be the first resource.
Well, one day my husband came home from work and told me the thrift stores in town were having:
Drum roll please…
Bag sales.
All the clothes you could stuff into a plastic bag for $1.
I have never really been a fan of bag sales, but, since my brain was in an almost constant state of resource radar, I of course, had an immediate epiphany.
This wasn't about filling my closet. This was about fabric.
I had no idea what I was going to make, but I saw this as a breakthrough in my hunt for something- ANYTHING- to work with.
I had my husband take me downtown and I did some "fabric shopping." I had $7 to my name so I filled seven bags with any article of clothing that had any kind of potential, whether it was the fabric, the buttons, the zippers, or the elastic, and I walked out with heaps of resources. I finally had a beginning.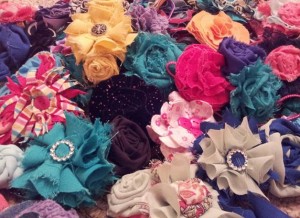 I tinkered with the idea of turning them into clothes for little girls and dolls, but I quickly discovered I needed patterns and the demographic was too small to start out with. The fabric would not go very far either. So, I went to Pinterest for inspiration, and settled on fabric flowers. I could make thousands of them with the amount of fabric I now had. Once I sold a few as plain appliqués, I could buy pin backs and alligator clips, and sell them as accessories. Once I had sold a few of those, I could buy the more sought after trimmings and elastics to make headbands and barefoot baby sandals. And… from there I can work my way up to broadening the products, and expanding the sales.
So, I do not have a lot, but I have a plan. Make $7 become $14, and $14 become $28…
And I am excited about my little endeavor. I realize it may not seem like a lot to some people, but it is part of that journey where Mark and I build our lives together from the ground up. It's part of being successful beside my husband, and making something from 'nothing'. It's about recognizing that I can still make a goal and achieve something outside of the only world I knew how to succeed in. It's about  applying industry in a way that supports my role as a wife, rather than detracting from it.
For the past few weeks I have been working my fingers off, crafting flower pins, headbands, and baby barefoot sandals while my husband is off at work. Periodically, he surprises me with some new supplies when he can afford it. I got my Facebook page up and running and I made my first sale on Etsy a couple of days ago. I learned a few things and had to straighten out a few kinks with pricing.
So, I am re-introducing my little crafting business, Split Endz Boutique, to the world.

I realize I just divulged several of my 'secrets', but I think it's important to show others that you don't have to have a lot to start something. Sometimes we stand frozen in progress, hampered by the concept that we have to have something big to start with. Really, all you have to be is resourceful. You can start with your change jar! (That's where I got my first $7!)
I'm looking forward to it all, and hoping that by giving it a little more advertisement here, I can kick off the sales. My first order of business? A mission and contingent giveaway! Once the Split Endz Facebook page reaches 100 likes, we can get started!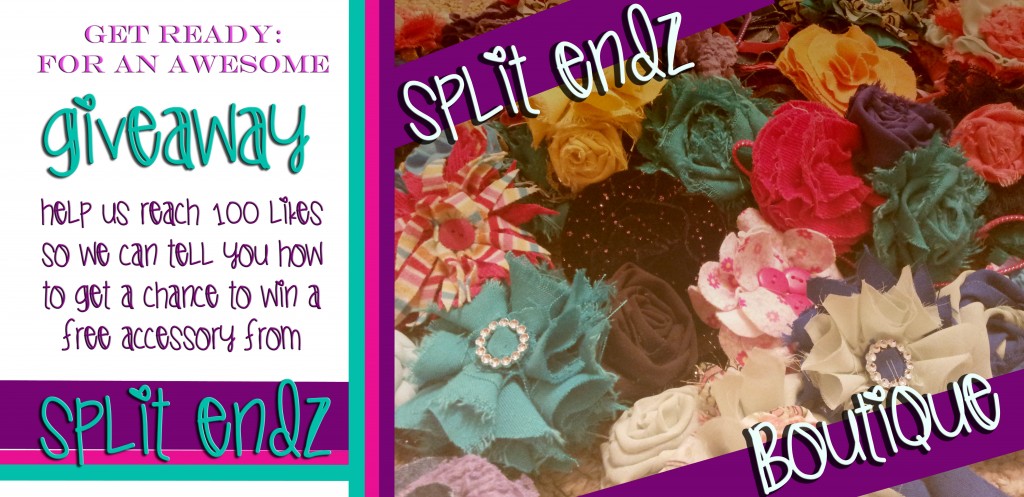 So, tell your friends and help get the word out! And check back here in a few days for the all-new store page.


What were some of your financial endeavors or experiences in marriage? Let us know!