This post may contain affiliate links, which means I may receive a commission, if you make a purchase by clicking on the links on this page.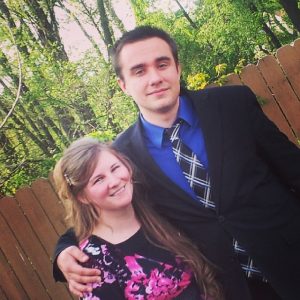 It hardly seems possible, but June 8th is just around the corner. Since I don't know where we will be then, I decided to go ahead and post my anniversary "year of wisdom" in advance. 😉
Nearly 12 months came and went with both surprises and the expected- There were things that I thought the year would bring but didn't, and there were things I didn't anticipate but came. We experienced the newlywed bliss, learning our new roles as man and wife,  the stress of balancing responsibilities, the long anxious wait to conceive a child, the joys of learning we were to become parents, the grief of losing the baby we thought we would one day hold in our arms, Mark's graduation, and preparation as we close a chapter and step out into a whole new world.
A lot happens in such a small span of time. In many ways, it seems like we have been together forever. I cannot imagine my life without this man that I love so deeply.  While I have always thought incredibly highly of my man of God, I don't think I realized how much marriage and all that it entails would increase that love. My heart is inextricably tied to his. We are one person. We have one mind. We are best friends. When one hurts, we both hurt. When one rejoices, we both rejoice. So… one year?
What wisdom have I gained from thee, thou first year of marriage?
Here is a very condensed list of all of my 'learnings.'
1.       Being a wife is not "playing house"
After marriage, the responsibilities are not something you can choose anymore.  Making dinner is not just "do I feel like making something?" after you say "I do."
2.       Husbands are very hungry people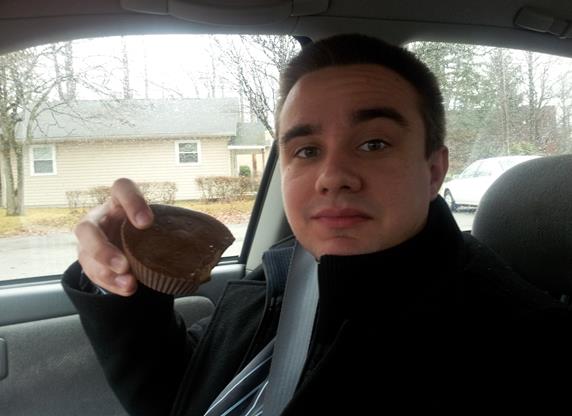 They eat a lot, and you have to keep up with their appetite. (Best way to do it is create a menu every few weeks… I'm still trying to master that one! When I do I'll give you a blog post about it!)  And even if you can live very satisfactorily on a meatless budget, they probably can't. They need protein! Meat is manly!

3.       Privacy is a thing of the past. – Trust me.
Your husband will know EVERY THING about you and what you are doing… he'll know when you go to the bathroom, and precisely what you are doing in the bathroom. He'll know what you wrote to your mom in an e-mail, who you are currently the most aggravated with, and what you spent your money on…  and if you do embarrassing things while you sleep… he will know that too.
4.       Independence needs to be restructured into dependence.
I was single and "on my own" for a long time before we got married, so this one was a challenge at first. If you need to go to the store or buy something or want to alter the plans at all, you have to remember that there are two of you now.
5.       There is no magical transformation that absolves your faults after you say I do. (More on that here!)
If you were a messy person before you got married… well… guess what. You're still a messy person after you get married. Any bad habits? Yeah… you still have them too.
6.       You and your husband will have two different definitions of "romance."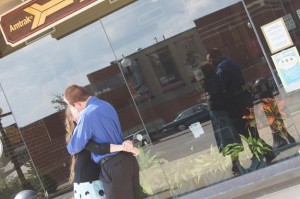 Our female version of romance (i.e. dates, romantic walks, planned events, sipping hot cocoa while playing board games…) does not come naturally to most men. The good news is they are generally open to understanding and learning!
 
There is another kind of romance that comes very naturally to men, and just like we desire for them to understand and value our definition of romance, we should strive to understand and fulfill their definition of it.
7.       The small things that seem so unimportant before you get married- they really do matter.

When you are madly in love and about to be united in holy matrimony and budgets, household responsibilities, preconceived notions and opinions are brought up in premarital counseling, it all just sounds like white noise. When the fluffy cloud descends and brings you back to planet earth, there are bills, groceries, costly vehicle repairs, schedule conflicts, and weariness. A lot of important information can be lost in unshared and unheard expectations.
8.       Submission has more to do with respecting your husband than it does "obeying" your husband.
Obeying him is important definitely, but I can barely think of a handful of instances where Mark has given me an order to obey. Respecting his wishes, usually unexpressed ones, however, is something where choices are made almost daily to do certain things and be the wife he would have me to be. It would be easy to think that because he didn't ask, I don't have to, but that's where your character comes in to play. It all boils down to what is innately understood.
9.       His victories will feel like your victories.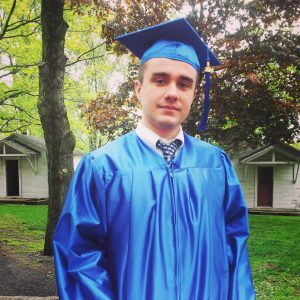 When Mark graduated from Bible college, I felt like I was graduating right beside him. I was with him as he toiled through assignments, tests, and rough schedules. When we came to hard patches, we went through them together and we shared in that victory!
10.   A good talk is better than various expressions of dislike during a conflict.
I really am always the guilty one here. I may give into my emotions, but Mark is always willing to talk it out, and end the conversation with forgiveness.
11.   Trophies deserve a little respect.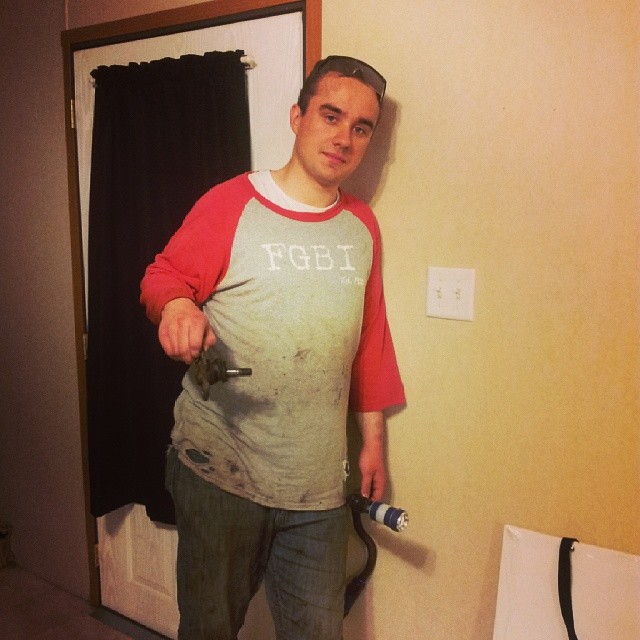 Those greasy contraptions they tear off vehicles and bring into the house are important trophies. They bring them into the house so you can see what they did! You should take some time to learn what he went through to do what he did, and then, he deserves a "WOW Babe! Look at that!" P.S.- If you don't want to frame, bronze, or mount the prize, he'll probably be ok with a picture or video with it. 😉

12.   Their tools are like your shoes.

Before you are tempted to whittle away seemingly unimportant possessions like tools and books, imagine your husband going through the house throwing away your clothes, shoes, and decorations…. It's pretty much the same thing. Your prized knick knack is about as foreign to him as his pickle fork is to you. If possessions are overwhelming, make decisions together.
13.   There will be people that try to manipulate your marriage.
There are actually people out there looking for an opportunity to squeeze their two cents worth on your marriage, your decisions, and your future anywhere they can. They'll come to you as the "voice of concern" or the "are you sure that's what you should do?" or the "how will that work?"  Some of them will try to point out flaws and failures in one or the other of you and mark my word… the only thing you should be concerned about is what the devil is trying to accomplish through that person.
 
First, don't EVER let your heart echo their doubts. Second, don't EVER let your lips deliver the poison into the center of your marriage. Cast the external opinions aside, make it clear where your allegiance lies, and stand RESOLUTELY behind your spouse. 
14.   If you need or want something, husbands like to be the provider.

This was something that surprised me, but Mark verified it later on in a conversation we had. It ranges from answers to questions you have or advice all the way to food and Pepsi. When we first got married, I turned all of our finances over to him to handle. It bothered me at first not having my 'own' money to buy a pop if I wanted one, or to get Mark a Christmas gift without him knowing, or if I wanted to splurge on a good deal I found somewhere. I would collect change and extra dollars and keep them in my drawer for back-up in case something like that came along. Eventually I realized that if I just ask him, Mark will provide it for me. I do not have a dime to my name that is just 'mine' but if I see a skirt I like at the thrift store, or I want a 2-Liter of Pepsi, or if chicken tenders from KFC sound better than a cheeseburger from Wendy's value menu, he's more than happy to get it for me if I simply ask him.
15.   The things that bring you closer are often not what you would expect.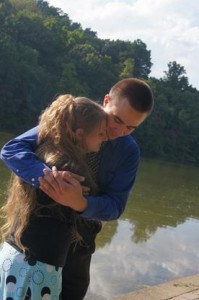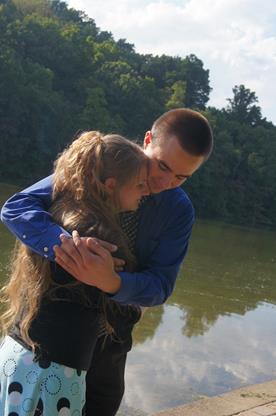 You might imagine a long romantic walk on a beach would draw you closer to your spouse. While I'm sure that has its place and benefits, what I have discovered is that it is often adversity that brings us closer. The grief of losing a child, the toiling through hectic schedules as we lent helping hands to each other in spite of our own weariness, buffeting from people outside of our marriage, fights that lead to solid resolutions….  I believe this is another point in which marriage reflects our relationship with God. When the storms rage, we cling more closely to Him. Fluffy cloud nines are nice, but they haven't been the primary source of deepening our love to each other.
 16.     Prayer, God's Word, and Keeping God in the center really works.
There have been many times where the cares of this life, busyness and weariness have choked out my desire to pray and read the Bible, and seek God, but both of us have always found that things work a lot better when we keep Him as the center focus. When we set aside our unexplainable weariness and pick up the Bible to read it together, things take on a new perspective. God reigns in our marriage when we make sure neither of us reigns in His stead.


What were some of the things you learned early in  or throughout marriage?